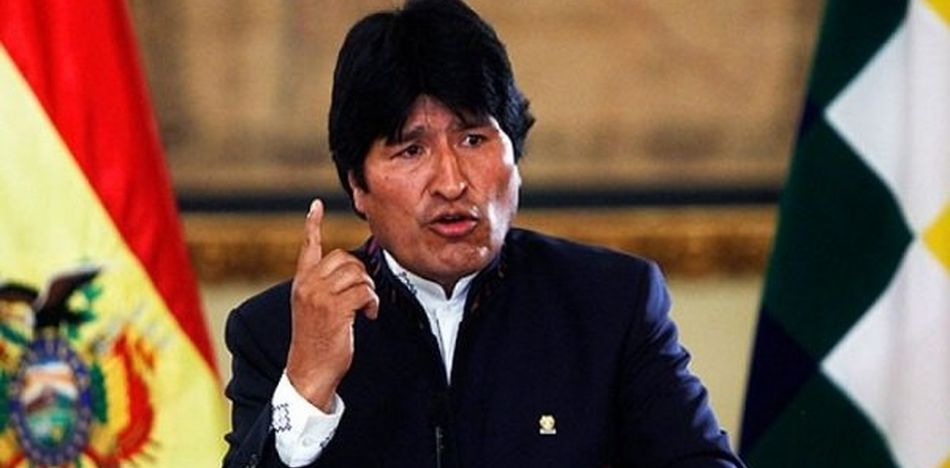 EspañolThough Bolivia's constitution prevents him from running for reelection, President Evo Morales intends to anyway.
"Whatever they say, this process is inevitable," Morales said of the country's political opposition, which has challenged him on the initiative. It has cited Morales' loss during a referendum that asked people to decide whether he should run again.
Morales, in response, claims that his party, Movement to Socialism (MAS), has created stability in the country. MAS intends to carry out campaigns in all nine departments of the country for Morales' reelection. Meanwhile, several ministers have begun  campaigning on his behalf.
One of the first members of Morales' cabinet to do so was Minister of Justice and Institutional Transparency, Héctor Arce, who, together with Congresswoman Gabriela Montaño, went to the headquarters of the Permanent Council of the Organization of American States in the US to make a case for Morales running for a third term.
Minister of Education Roberto Aguilar, who in his capacity as a former member of the Constituent Assembly, said that the legislative body already approved the issue of additional, even indefinite reelection, long ago.
Despite all of these efforts, the majority of the Bolivian people are opposed to indefinite reelections, polls say. On October 25, a survey showed that 68 percent of the country opposes Morales' reelection effort. He obtained only 30 percent of support for his plan to run again, with 60 percent voting against it and two percent not responding.
MAS presented an appeal before the country's Constitutional Court in September challenging the laws preventing Morales' reelection. It has waved off the referendum that failed for them in February 2016, during which the country rejected his push for another term.
Sources: El Deber; Eju; Voa Noticias.