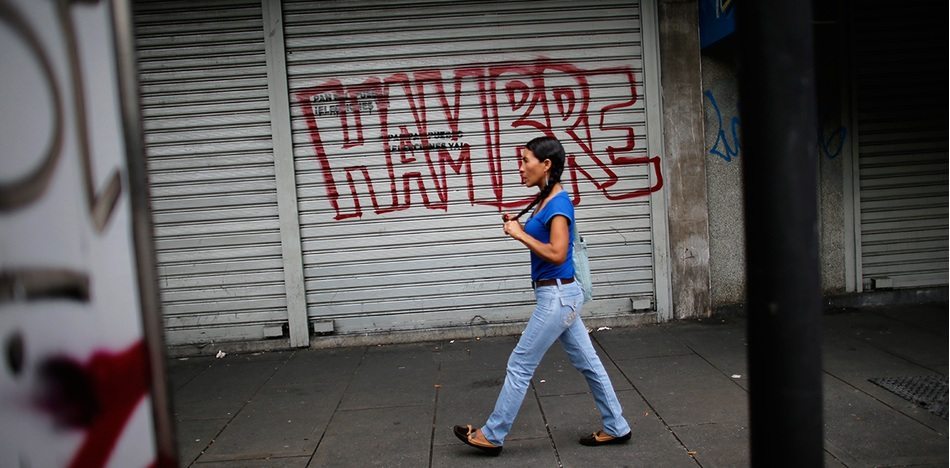 EspañolOnce again, Nicolás Maduro's regime in Venezuela is walking a tightrope with the country's finances, as the payment date for US $3.8 billion in external debt nears.
November will be a moment of truth for the country as it tries to avoid defaulting. It's already late in paying off a total of US $321 million spread across five Venezuelan bonds. Those payments were due October 12 and 13, have still not been settled but are within the "grace period" for payment.
The regime is expected to pay another $80 million for coupons during the first 10 days of December. Meanwhile, the country's gold reserve will have to pay another US $29.5 million.
While Maduro is looking for ways to satisfy bondholders, Venezuelans continue to run out of food and medicine. The regime has chosen to reduce imports of those goods to pay off foreign debt.
Bent Lystbaek, who oversees US $3.4 billion in emerging market debt at Danske Capital, told Bloomberg that Maduro will delay the default as long as possible, meaning that he might not mind reducing imports even further despite the nightmare effect it will have on hungry citizens.
President of the National Assembly Julio Borges said that payment of the debt "means less importation of food, medicines and other goods." Production of basic products every day grows smaller, as companies aren't receiving enough money to manufacture the products necessary to cover national demand.
Carlos Larrazabal, President of Fedecámaras, said the government has not auctioned foreign currency out of Venzuela's Central Bank for over half a month. "There is a legal exchange rate for imported products, and the illegal method — the black dollar or parallel dollar — is in the stratosphere, growing and impacting the economy," Larrazabal said.
Last July 12, Standard & Poor's downgraded Venezuela's debt rating and warned the country was at risk of defaulting. Agency officials said they fear that the country, which has been affected for years by low oil prices and poor resource management, can't be financed in the international markets and, consequently, will be unable to pay its debt.
Oil production has dropped by 750,000 barrels in one year, amounting to a loss of US $15 billion. That fall in oil production has left the country's four refineries processing only 15 percent of the country's demand.
Acá mi opinión sobre el pago de $3.525 millones de deuda externa que el gobierno debe cancelar en octubre-noviembre https://t.co/mrZRtJzzW2

— Jose Guerra (@JoseAGuerra) October 22, 2017

Here is my opinion on the payment of $3.525 million on foreign debts that are due in October and November. 
Sources: El Nacional, El Estímulo.