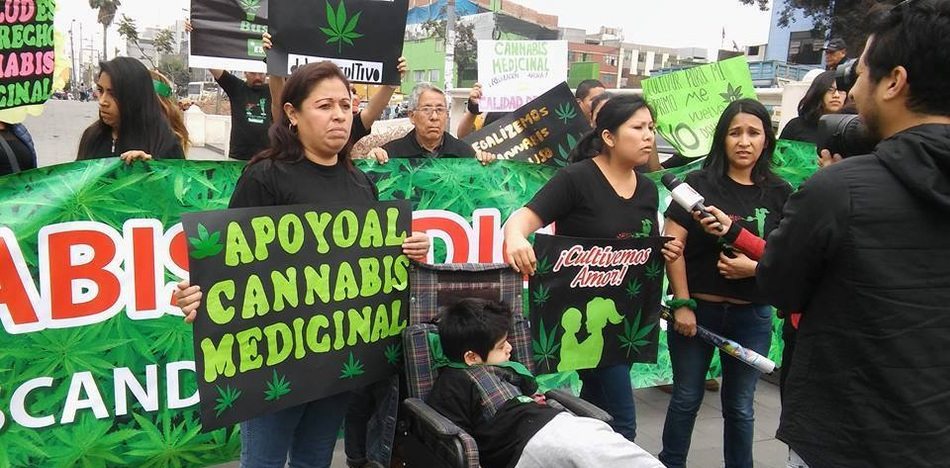 EspañolPeru's Congress passed a law late last week that regulates medical marijuana use. With 67 votes in favor, five against and three abstentions, lawmakers voted in favor of medical marijuana cultivation, its processing and distribution for both research and therapy.
The government party Peruvians for Change led the initiate with Congressman Alberto de Belaunde and left-wing Congresswoman Tania Pariona.
The law is set to go into effect in 60 days following an evaluation and revision of the law, and approval by President Pedro Pablo Kuczynski. Belaunde said the law doesn't seek to legalize the recreational use of marijuana, and that medicinal cannabis will not be freely available. Only people listed on a registry with terminal illnesses or chronic pain will have access to the drug. Patients with cancer, epilepsy or Parkinson's Disease, among others, will benefit most, officials said.
https://twitter.com/AlbertoBelaunde/status/921202995257331713
Tweet: We did it! This is a historic moment for congress and for the country: Legal medicinal Cannabis!
"Cannabis that is used for recreational purposes has a THC level that is much higher than the medicinal one," Belaunde said. "In addition, the way by which the medical cannabis is consumed is through oil, ointments and derivatives, different from recreational use [which is most often done] with cigarettes."
The bill came to Congress in February just days after the country's National Police found a drug lab in Lima run by Buscando Esperanza that produced cannabis oil for medicinal purposes. Thanks to the country's new law, officials expect the Public Prosecutor's Office to overturn drug trafficking accusations that could affect the organization.
In September, hundreds of people marched on Congress to support the bill. A popular actor and comedian, Carlos Alcántara, appeared in the Congressional Defense Commission, where he said that he began treating his autistic child with cannabis oil to treat seizures, schizophrenic and compulsive disorders 17 years ago.
An incomplete law?
Through its Facebook page, Buscando Esperanza published videos showing the benefits of cannabis.  Dorothy Santiago, one of the founders of Buscando Esperanza, said the law is a breakthrough in Peru, but still not enough.

"We feel dissatisfied with the law because it doesn't prioritize the patient's needs," she said. "They are authorizing the imports that don't benefit us because only the wealthy will be able to afford these benefits, as usual."
She said she thinks scientific studies are important, but doesn't understand why that power will often fall on pharmacists. "They won't be able to help all illnesses. In the case of my son, he takes an oil with three types of strains. I will not be able to go to the pharmacy and say: 'prepare me cannabis with these three types of strain.'"
Santiago said Buscando Esperanza is going to continue to cultivate and prepare cannabis-based medicines like before, because they know what works.
"My son just turned six and barely a month ago could say "Ma." Now he says, 'Mama' and is already walking. We can't go backward with him."