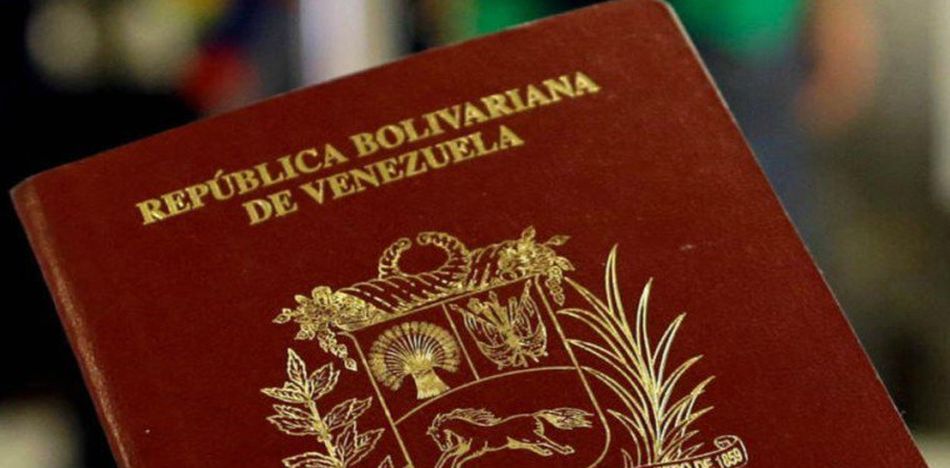 EspañolIt's no secret for Venezuelans that obtaining a passport can be difficult. Dictator Nicolás Maduro and his regime have imposed a seemingly infinite set of bureaucratic hurdles to jump over to get one, or simply just to renew the one you already have.
Recently, the government announced that it's extending the life of passports about to expire for two more years. Maduro's regime has yet to address how it will make that renewal process easier and more reliable so it won't have to do another extension in the future.
The innumerable obstacles and complications that hinder the process of renewing a passport could fill an entire book. The shortage of material, payment to mafias or, failing that, waiting for a webpage that is in constantly undergoing "maintenance" are all parts of the passport process in Venezuela.

The site requires payment to set up a schedule for a passport processing application, which requires a secondary fee once it is printed and delivered "express." That might not sound so terrible at first, but let's walk through those steps.
It has become something of an "open secret" that Venezuelans can't access the Administrative Service of Identification, Migration and Aliens (SAIME) website from inside the country. Instead, they have to ask friends or relatives abroad to access it from a foreign IP address and request an appointment that way. Otherwise, the page can takes hours to load.
If that weren't enough, SAIME sends the confirmation email less than 24 hours before an appointment. In most cases, people are not ready, and fail to make it on time. And if they do manage to get to the appointment, they must stand in line for hours beforehand. It has become "normal" to hear that "the system" will be down for hours before receipts can be filled.
Even if you make it that far, it's possible that the secondary payment for express shipment may not go through, as the page to schedule the shipment is often under maintainance as well.
Recently, Venezuelans abroad have created a petition addressed to Juan Carlos Dugarte, the Director of SAIME, through Change.org. The letter has been signed by 11,546 Venezuelans to date, who are either without passports or have not been able to renew the ones they have due to these difficult bureaucratic issues.
There is no limit to how abusive the Maduro regime can be. On February 8, Dugarte admitted that there is a shortage of materials for printing documents related to the passport process. He also asked that Venezuelans not request the document unless they have imminent plans to leave the country with airplane tickets already in hand.
"If you do not need to travel in the near-future, wait for your arrival, your travel date," he said. "We are working to regularize the issuance of passports. While it is true that there has been a shortage of material, we have passports sufficient to meet the demand of people who merit travel. A passport is not an identification document inside of Venezuela. … it is exclusively a document to travel," he said.