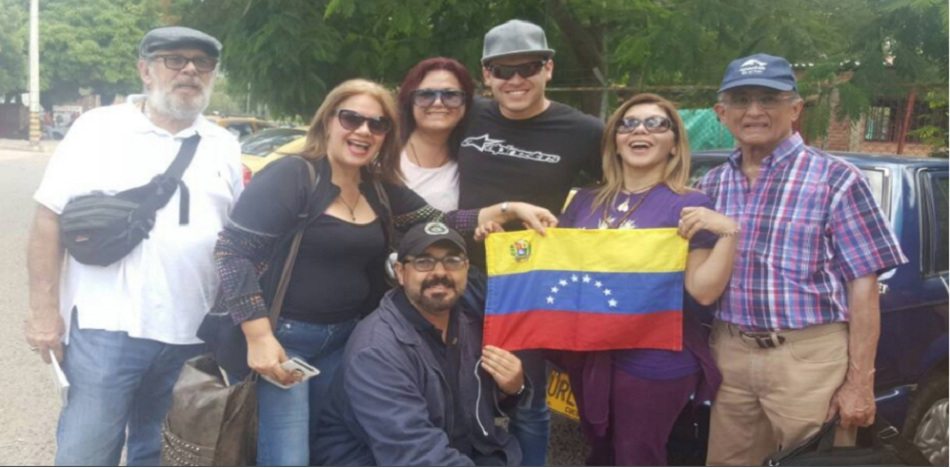 EspañolThe five Venezuelan judges living under the protection of the Chilean embassy in Caracas escaped to the United States through Colombia, Chilean officials announced.
The judges, persecuted by the regime of dictator Nicolás Maduro, reportedly decided to leave the safety of the embassy in order to form a Supreme Court of Justice in exile.
"The Chilean government reports that on October 9 of this year, the Venezuelan citizens to whom our country granted political asylum, left the residence of the Ambassador of our country in Caracas," the Chilean Foreign Ministry said in a statement.
Sources close to the judges said they escaped to Colombia by crossing the border city of Cúcuta and from there traveled to Washington, D.C. to meet with members of the Organization of American States (OAS) and other Venezuelan exiles.
The escapees are judges Beatriz Ruiz Marín, Zuleima Del Valle Gonzalez, Elenis Rodríguez Martínez, Luis Marcano Salazar and José Núñez Sifontes, each of whom make up part of the 33-panel court appointed by the country's legislative body, the National Assembly. That body was dissolved by Maduro's unconstitutional National Constituent Assembly earlier this year. As a result, the legitimacy of much of the judicial system also dissolved.
As tension mounted in the country around August, the judges entered the Chilean embassy in search of protection, but did not request political asylum.
Los 5 magistrados que estaban en embajada de Chile se evadieron ante negativa de Maduro de dar salvoconducto. Están en Colombia protegidos.

— Ibéyise Pacheco (@ibepacheco) October 10, 2017
The 5 judges who were in the Embassy in Chile escaped after Maduro refussed to grant them safe passage. They are safe in Colombia now. 
Now, the Venezuelan Supreme Court of Justice (TSJ) will try to exist in exile, as its members continue to be persecuted by the Maduro's regime. They will reportedly convene in the OAS offices with the intention of investigating and sanctioning acts of corruption in their home country. They will be officially sworn in on October 13.
Magistrados asilados en la embajada de Chile han emigrado del pais: Valencia, 11 Octubre… https://t.co/oJ74vcSvyO #NOTICIAS #POLITICA pic.twitter.com/3L9Pxfgm6s

— MundoNoticias™ (@InternacionalMN) October 11, 2017
Judges under asylum in Chilean embassy have left the country on October 11. 
"We can issue (declarations) to direct governments and authorities to investigate officials who have committed crimes against humanity such as drug trafficking or embezzlement," Pedro Troconis, a member of the court, said.
Source: El Estímulo, DW.