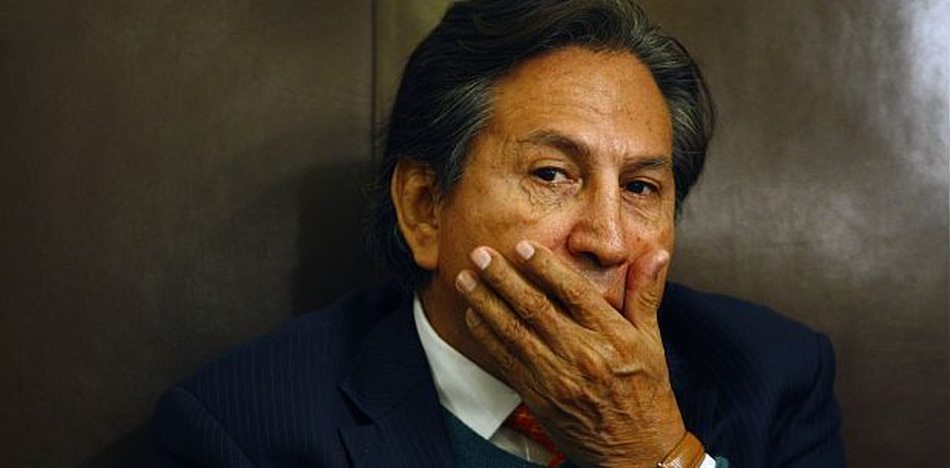 EspañolThe United States has not processed the arrest of former President of Peru Alejandro Toledo, the order for which was made eight months ago. President of Peru's Supreme Court Duberlí Rodríguez said the US has still not made an official response about the issue, which is slowing down attempts to get Toledo back to Peru for trial.
"As far as I know and have been able to find out, there is no precedent in Peru to obfiscate a request to make an arrest in the United States," Rodríguez said. "This would be the first time." He went on to say that US authorities appear to have no plans to handle the request for Toledo's provisional arrest of Toledo, as there is no precedent for a Peruvian arrest order being carried out on US soil.
Rodríguez pointed to a case involving Mariella Huerta Minaya, a former member of the tender committee of Lima's metro line one, who was charged with paying bribes to the Brazilian construction company Odebrecht. In that case, the prosecution and the judiciary directly successfully requested her extradition.
"We are aware that the Supreme Court of Peru has approved an application for Mariella Huerta Minaya," Rodríguez said. "Why not simply follow that precedent?"
He said it's still necessary for Prosecutor Hamilton Castro to conclude the case against Toledo and to ask Judge Richard Concepcion Carhuancho to formally forward the request for extradition. "I'm confident he's doing his job well," he said.
Information concerning the case to extradite Toledo for his involvement in the Odebrecht scandal appears to be moving forward. Prosecutor Hamilton Castro, who led the special investigation into Peru's Lava Jato case, will hand over the case to Judge Richard Concepción before the end of the year in an effort to get the former President back from the United States.
Sources: Perú 21, El Comercio.