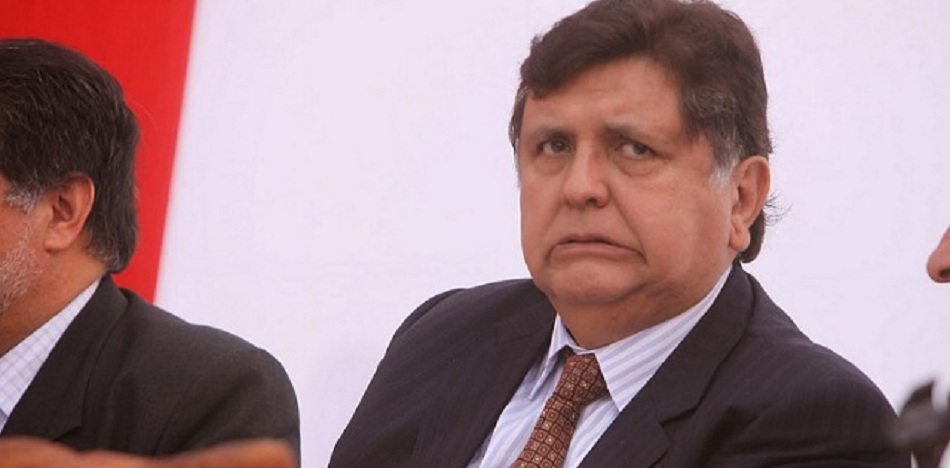 Español An investigation into former President of Peru Alan García has been extended by 36 months as his involvement in an alleged "criminal organization" laundering money has not yet been cleared up.
The country's Prosecutor's Office said it believes there is evidence of a criminal network that was involved in laundering assets dating back as far as 1991 for corrupt officials, and that they are still trying to uncover the leader and three-tier chain of command.
Prosecuting officials said it's evident that a series of acts of corruption had been committed at the highest levels of government, which resulted in several people increasing their wealth significantly during Garcia's time in office, especially in the first term. García reportedly established a "code of silence" during his administration to ensure that the laundering scheme did not come to light.
García's lawyer confirmed that they will take legal action to overrule the decision of the Public Prosecutor to extend the investigation against him.
Esto dictaminó el fiscal Castellano el 2016.Hoy dice que existe una organización criminal. Qué o quién lo hizo cambiar? pic.twitter.com/Hye95AnCEC

— Alan García (@AlanGarciaPeru) October 4, 2017
This was the ruling given by the Castilian court in 2016. Now they say there is organized crime. Who or what made them change their minds?
"We are going to invoke constitutional guarantees because we can't allow any official, such as a prosecutor, to make false accusations," Genaro Vélez, Alan Garcia's lawyer, said. "We are going to force them to bring out the truth."
"There is no evidence or indication that former President Alan Garcia is involved in (these crimes)," he continued. "There is not even evidence of the crime itself."
Sources: La República; El Comercio