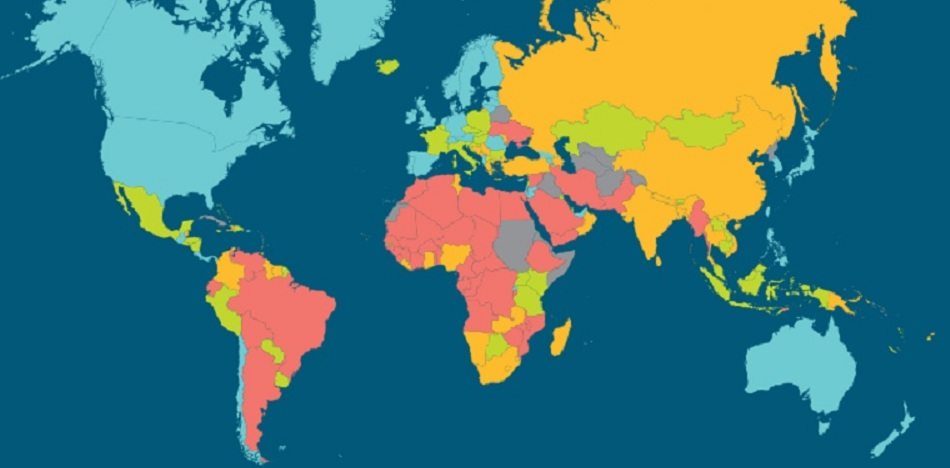 Español Venezuela has once again topped the list of the world's worst economies, beating out 159 countries in 2017.
Canada's Fraser Institute presented a report this month with the world's best and worst economies, as well as which had the most economic freedom on each continent. While Venezuela received its usual dismal ranking, Hong Kong and Singapore took the top spots for best economies, using Doing Business, the World Bank, the World Economic Forum and other figures from similar institutions to make the evaluation.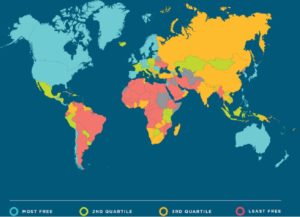 Forty-four different factors were used to construct the index, government size, legal system and property rights, currency strength and inflation, freedom of international trade and regulations being among them.
The annual report reveals that Venezuela, governed by President Nicolás Maduro, has fallen 30 spots between 2000 and 2015, while Hong Kong continues in the top spot.
Other high rankings for this year were New Zealand (8.48), Switzerland (8.44), Ireland (8.19), the United Kingdom (8.05), Mauritius (8.04), Georgia (8, 01), Australia (7.99) and Estonia (7.95). The United States ranked 11th.
Venezuela obtained the worst score in every category of the study. Its worst, however, was for the health of the country's currency, which is on the verge of hyperinflation.
Canada leads the index in the Americas, followed by the United States, Chile, Guatemala and Panama. The lowest-ranked countries were Venezuela (159), Argentina (155), Brazil (137), Ecuador (130) and Bolivia (126).
The five most economically free in Latin America were Chile, with a score of 7.77 points (at spot 15), Guatemala with 7.69 points (23), Panama with 7.59 points (30), Costa Rica, with 7.52 points (35) and Peru (43), with a score of 7.44 worldwide.
The report noted that some countries, such as North Korea and Cuba, couldn't be classified due to a lack of data.

Source: Fraser Institute.