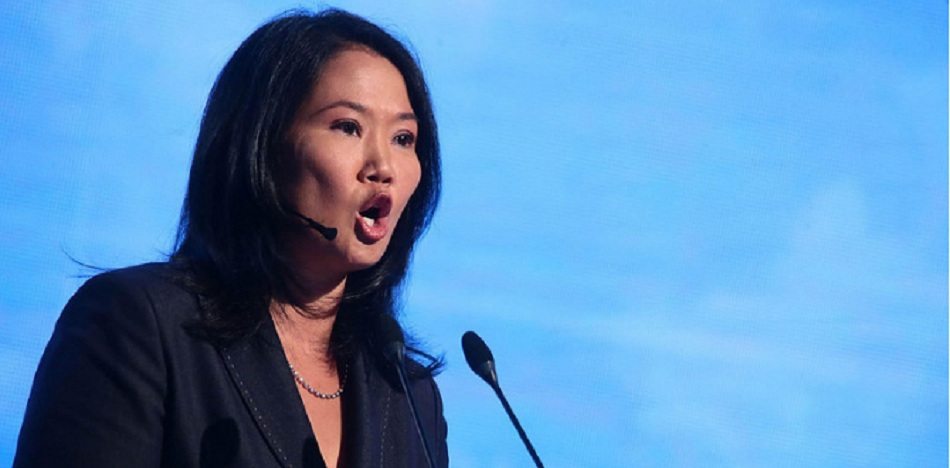 EspañolA Prosecutor in Peru has requested access to the tax records and bank accounts of Keiko Fujimori, a former presidential candidate in the country and current leader of the opposition Fuerza Popular party.
Lifting secrecy on Fujimori's most sensitive financial records would allow prosecutors to investigate her and her husband, Mark Vito, for their involvement in a money laundering case with the Brazilian construction company, Odebrecht. Investigators are also looking into the couple's involvement with irregular campaign contributions.
Officials with the Public Ministry also requested international cooperation in obtaining information on the LVF Liberty Institute, an NGO based in the United States that made contributions to Fuerza Popular in 2015.
Fujimori said she considered the measure "unacceptable."
"It turns out that as the prosecution now 'needs more time,' it intends to classify my case as organized crime," she tweeted. "This is unacceptable."
No hay un nuevo sustento legal para que se continúe la investigación preliminar y menos como crimen organizado. (3/4)

— Keiko Fujimori (@KeikoFujimori) September 30, 2017
There is no new evidence for them to continue with the preliminary investigation, and especially not as organized crime. 
Fujimori maintaned in her tweet that, as a politician, she will never refuse to be investigated, "but to classify us as being involved in organized crime for having cocktails is too much."
Despite Fujimori's comment, officials have not accused them of being involved with a criminal organization. Rather, they opened a preliminary investigation into various high financial crimes.
Last September 21, the Public Ministry of Peru asked Brazil to interrogate former Odebrect CEO Marcelo Odebrecht as part of the investigation into Fujimori.
Odebrecht confessed that his company had the policy of bribing every political party during election cycles with a chance of winning, and that, as a result, they had supported the Fujimori campaign as well as the campaign of Mercedes Aráoz
Sources: El Comercio; Gestión