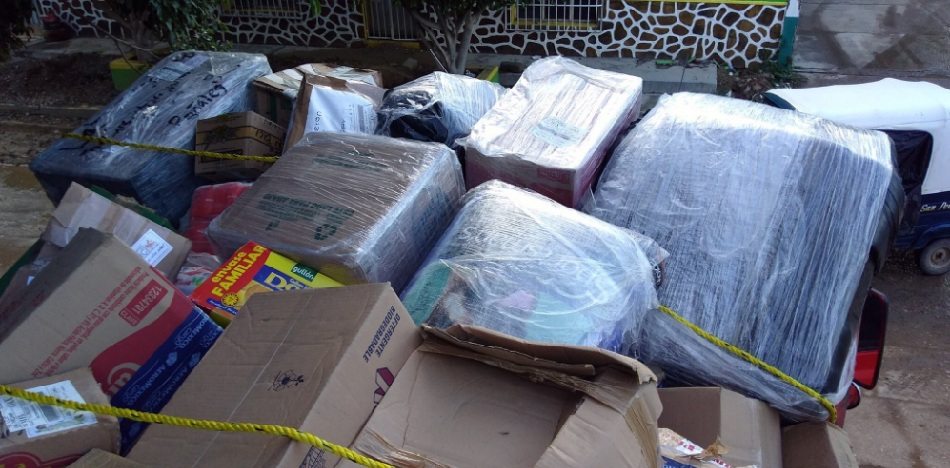 EspañolIn a country devastated by runaway inflation, food shortages, and salaries that barely cover basic needs, many Venezuelans have abandoned traditional occupations for more profitable ventures int the black market. Some become food scalpers, others become sex workers, and yet others sell heavily subsidized gasoline to Colombians.
Now a new way of making money is on the rise: smuggling goods like clothes and electronics into Cuba, where there is also an economic crisis and shortages.
According to daily newspaper Cubanet, Venezuelan citizens are traveling to the Communist island with their luggage packed with hard-to-find products from other nations such as Mexico.
Fewer travel controls in Cuba and other countries make holders of Venezuelan passports the perfect smugglers.
"The modus operandi is to fill suitcases with products, a strategy that was already common among Cubans with a Spanish passport, as well as among those on the island who travel to destinations such as Russia and Guyana," Cubanet explains.
Those who are in the business travel to Mexico on average once every two months, where they buy clothes and small equipment such as cellphones, earphones, and USB drives that they then sell to a local distributor in Cuba who pay double or even triple price.
"Every day we serve about 12 customers from Venezuela who buy a roundtrip ticket from Havana to Mexico City and generally travel in groups. We are better off, because more passengers means more money. However, we do not know how the Cuban authorities might react to these new merchants who are entering the island," a worker from Aeromexico said.
The number of smugglers continues to grow, to such an extent that Venezuelans threaten to displace the native Cubans and become the new "mules" of contraband in Cuba.
Venezolanos, las nuevas mulas de Cuba https://t.co/B7w9JhF4c1 #Cuba | Eliseo Matos

Pila de equipaje (Foto: Eliseo Matos)

LA HABANA, Cuba… pic.twitter.com/tBHhwPFpN7

— Cubanet ?? (@CubanetNoticias) September 27, 2017
Venezuelans, Cuba's new contraband mules.
Sources: Diario Las Américas, Cubanet.