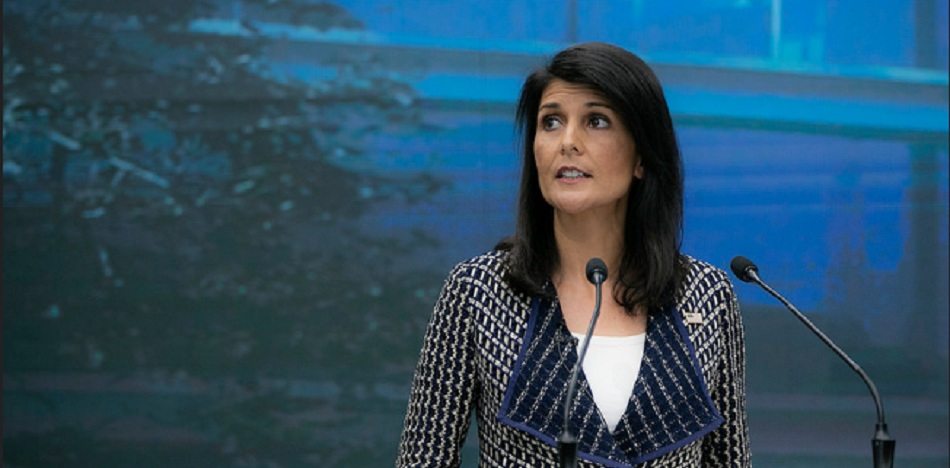 EspañolAll sanctions against Venezuela are on the table for the United States, according to US Ambassador to the UN Nikki Haley. She said if Venezuela doesn't move to re-establish democratic order, the Trump administration may take more severe measures than the sanctions it has already imposed.
"There is a lot of support in Latin America to see that Venezuela begins to respect its people and return to the democracy it is supposed to be," Haley said. "If things do not get better, all options are available."
She said an oil embargo is a possibility.
One of the most recent and emblematic cases of similar sanctions came against Iran in July 2012 when the United States, the UN and the European Union decided to embargo oil from the country. Iran went from exporting just over 2,500,000 barrels of oil per day in 2011 to less than 1,500,000 barrels in 2013.
The Trump administration has strongly criticized the dictatorship in Venezuela — overseen by President Nicolás Maduro — and has raised its voice for the world to hear on several occasions. So far, Trump and the US have taken the most decisive action out of anyone in the international community.
On Tuesday September 19, Trump attacked the UN for supporting a "socialist dictatorship" and threatened more sanctions if "Venezuela insists on actions that violate democracy."
"The problem in Venezuela is not that socialism has been implemented poorly," he said, "but that socialism has been faithfully implemented."
So far, the US has imposed sanctions against high-standing officials in Maduro's regime for violating human rights and, in the case of Vice President Tareck El Aissami, for terrorist and drug trafficking activities.
The US has also sanctioned the Venezuelan state oil company PDVSA, limiting new bond deals with US companies.
Sources: El Nacional, La Tercera.