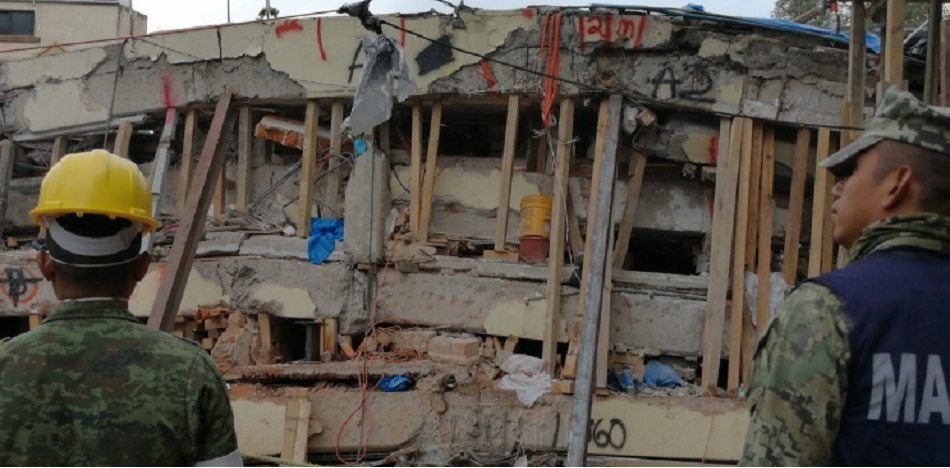 EspañolIt's been four days since Mexico was struck by a 7.1 magnitude earthquake that has claimed at least 286 victims, but rescue missions will continue as long as people remain trapped under the rubble, officials said.
On the brink of passing the vital 72-hour mark of victim survival — after which dehydration is too much to survive — authorities said they remain committed to continuing their efforts as long as there are signs of life under the rubble.
#Actualización ⚡️: Al momento se reportan *286* fallecidos:#CDMX: 148#Morelos: 73#Puebla: 45#Edoméx: 13#Guerrero: 6#Oaxaca: 1

— Luis Felipe Puente (@LUISFELIPE_P) September 22, 2017
#Update So far 286 dead #Mexico City 148#Morelos: 73#Puebla: 45#Edoméx: 13#Guerrero: 6#Oaxaca: 1
"The rescue efforts continue in Mexico City, they have not been suspended," President Enrique Peña Nieto said when asked about "rumors" of ending official efforts to rescue survivors.
The areas most affected by the earthquake were Morelos, Mexico City, Puebla, Guerrero, Oaxaca and Chiapas.
Mexico's National Security Commission has displaced around 3,000 federal police for the effort so far, working in conjunction with the Mexican Army, the Navy and civil volunteers.
In Mexico City, officials registered serious damage to 38 properties. Rescuers from the Fire Department worked in effected areas helping prevent buildings from collapsing on 315 people and assisting in the recovery of the bodies of 86 people. Mayor of Mexico City Miguel Ángel Mancera said in a statement that around 69 people have been rescued.
In the state of Morelos, 20,000 houses have been damaged in 20 of the 33 municipalities, according to Governor Graco Ramirez.
In the state of Puebla, the Ministry of the Interior declared a state of emergency for 112 municipalities, which represents 51 percent of the state. Governor Antonio Gali Fayad said that there are at least seven people missing and 127 injured. Almost 1,700 homes were damaged, of which about one quarter were entirely destroyed.
The United States sent a search and rescue team to Mexico City to assist with recovery efforts, raising the amount of US disaster assistance to unprecedented levels.
The team in Mexico City, which arrived on Thursday morning, included 67 people and nine rescue dogs.  Additionally, a group of 72 first-responders from Japan arrived in Mexico on Thursday to assist in the search.
Israeli experts have also been instrumental in identifying signs of life by using state-of-the-art technology capable of detecting the slightest signs of life. Colombia sent a group of 30 rescuers and two search dogs to assist.
Sources: Animal Político, El Mundo.