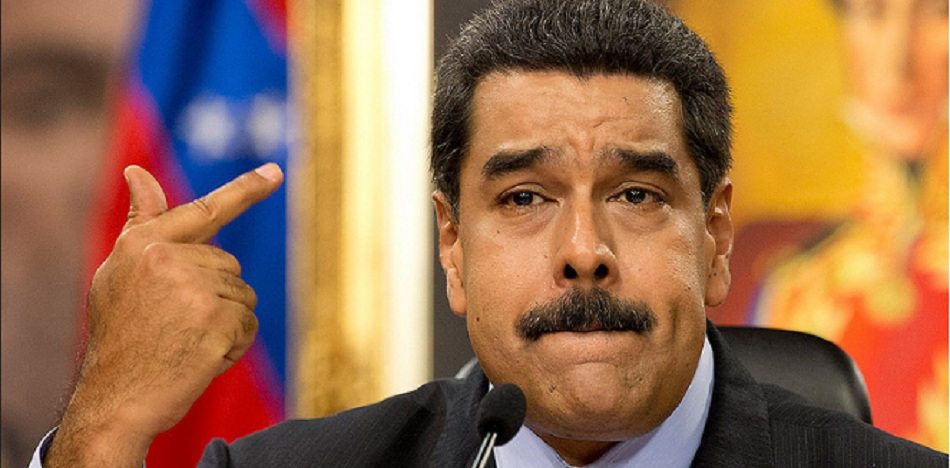 EspañolVenezuela President Nicolás Maduro is alleging that United States President Donald Trump threatened to kill him during his speech to the United Nations this week.
Trump's speech to the UN addressed multiple dangerous and failed states around the world, including Venezuela, which he said is in a crisis caused by "faithfully implemented" socialism. Trump also said he wouldn't hesitate to implement more sanctions against the country if it didn't adhere to international human rights standards, among other things.
"I know how to accurately interpret the threats made my Trump yesterday and today, and I want to tell the people: Donald Trump has threatened to kill the President of the Bolivarian Republic of Venezuela," he said during a radio and television address.
Maduro described Trump as the "new Hitler" of international politics.
"Mr. Donald Trump, with his aggression against the people of Venezuela, has shown himself to be the new Hitler of international politics seeking racial supremacy, and imperial supremacy. Today the tycoon demonstrated that he thinks he owns the whole world, but nobody threatens Venezuela."
Maduro also said that Trump should "eat his words" after he accused the Venezuelan government corruption. "He will go down in history and the Bolivarian revolution will always remain standing," Maduro said.
During the broadcast, Maduro also used Trump's business transactions before becoming president to respond to the United Nations speech.
"He believes that Venezuela is a New York building, that he can blackmail the owners of the building who are terrified into betraying their country or their building. Mr. Trump, Venezuela is not a real estate agent in New York. Venezuela is the land that bore the most heroic men and women in American history."
Trump's criticism of Maduro came in response to Venezuela's political, economic and social crisis involving hundreds of political prisoners and murders, in addition to violent repression against protesters and the political opposition.
#EnVideo ?|| Pdte. @NicolasMaduro: ¡Que Donald Trump se trague sus palabras, mientras nosotros practicamos la solidaridad! pic.twitter.com/v4yzDqXh8d

— VTV CANAL 8 (@VTVcanal8) September 19, 2017
#Video The President @NicolasMaduro: Let Donald Trump eat his words as we practice solidarity. 
Sources: Diario Las Américas, El Nuevo Herald.