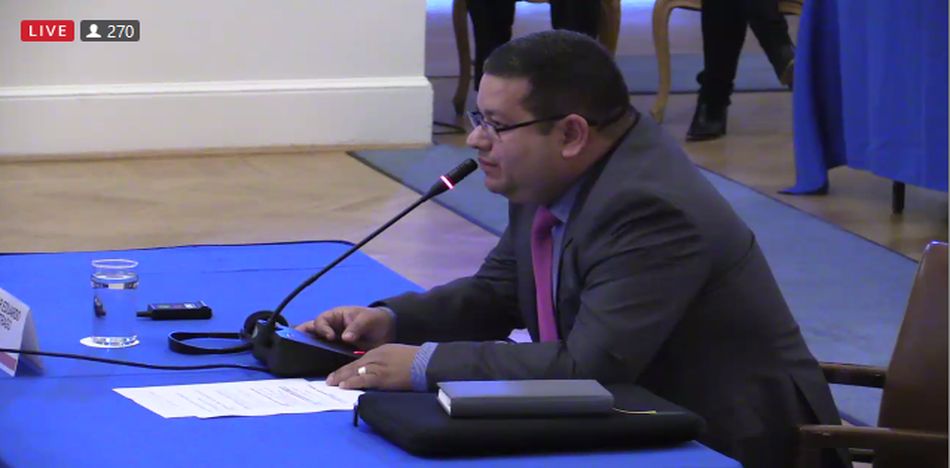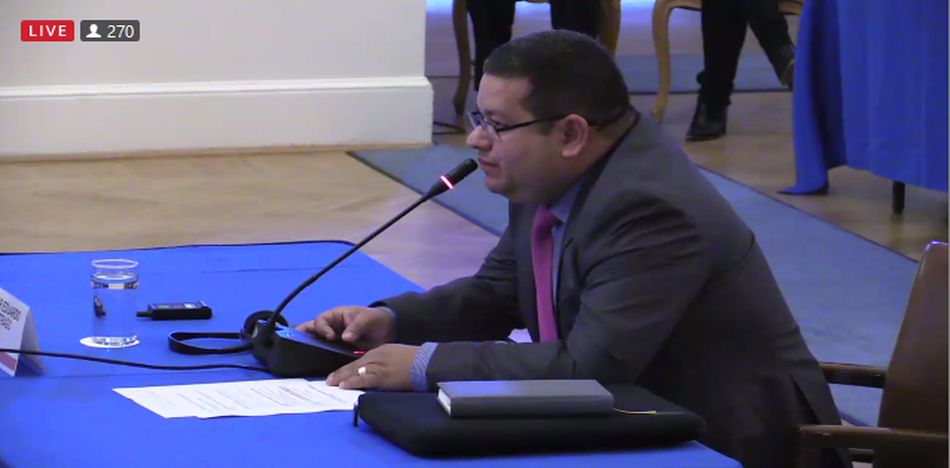 EspañolThe Organization of American States continued public hearings this week, which will determine whether there is a basis for denouncing members of Venezuela President Nicolas Maduro's regime for crimes against humanity before the International Criminal Court (ICC).
During this second session, ex-officials of the Venezuelan Armed Forces and Security Corps testified about violations of human rights and crimes against humanity.
At the hearing, retired Captain Igor Eduardo Nieto spoke about the alleged manipulation of the elections in Venezuela, as well as the illicit sale of arms to Iran.
The witnesses presented their testimony before the former judge of the International Criminal Court Luis Moreno Ocampo (2003-2012), who was appointed in July as special adviser to crimes against humanity by OAS Secretary General Luis Almagro.
Former ICC Prosecutor Luis Moreno Ocampo, said that they prepared an analysis based on the Rome Statute that allows them to review crimes against humanity committed in Venezuela. Upcoming sessions are not yet scheduled, but will take place in September and October, all at the OAS headquarters in Washington, D.C.
The hearings are expected to address cases of unlawful deprivation of liberty, torture, rape and homicide that show a systematic plan of attack on the civilian population. The names of alleged perpetrators of crimes will also be disclosed, as well as "verification of genuine judicial investigations of identified persons."
The information obtained through public hearings and by the investigation team will be analyzed by a panel of experts before October 30, "which will evaluate the information and determine whether it has sufficient merit for the Secretary General to submit it before the International Criminal Court," OAS officials said.
The results of the process will be delivered to the Permanent Council of the agency and to the Prosecutor's Office of the ICC.
Below is a playback of the hearing, in Spanish: