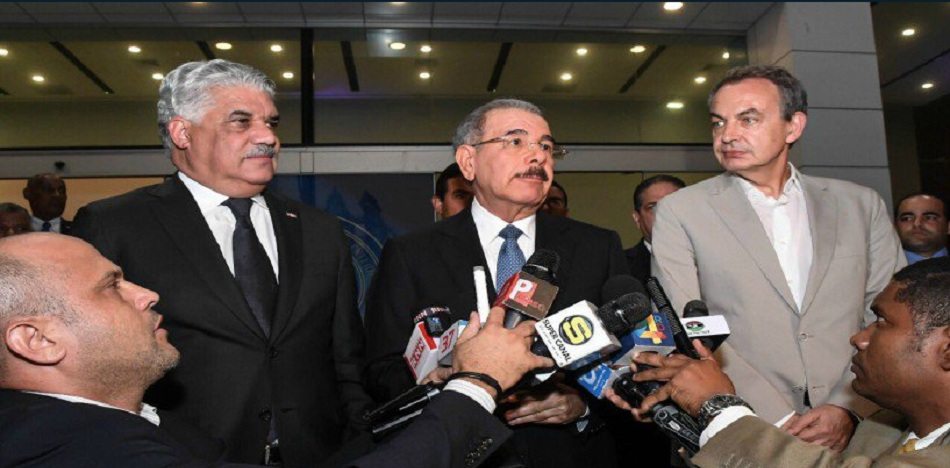 EspañolA new dialogue has started between the Venezuelan opposition and President Nicolás Maduro's dictatorial regime, and is taking place in the Dominican Republic.
Dominican President Danilo Medina will serve as a mediator between the two groups. As reported on Thursday, September 14, he will continue the "exploration phase" by discussing key priorities and setting an agenda that will lead to a "definitive negotiation of the crisis."
Medina thanked the Venezuelan government and the opposition for accepting the invitation.
The talks began on Wednesday, September 13 after the start of urgent dialogues between former Prime Minister of Spain José Luis Rodríguez Zapatero and Dominican Chancellor Miguel Vargas.
Nicolás Maduro sent Jorge Rodríguez as a representative as well as President of the illegitimate Constituent, Delcy Rodriguez.
The opposition sent representatives of different parties that do not have the credibility of the opposition majority, including deputies Luis Florido and Timoteo Zambrano. Head of the National Assembly Julio Borges as well as Manuel Rosales, who lost in the primary elections in the state of Zulia, also went.
From Caracas, opposition leader Henry Ramos Allup said that the international community, with the support of UN Secretary General Antonio Guterres, is making efforts to promote a dialogue between the government and the Venezuelan opposition that should allow them to reach common ground.
As a requirement before agreeing to talk, the opposition requested the presentation of an electoral timetable for 2018 presidential elections, in addition to the release of political prisoners and full restitution of the functions of the opposition-controlled National Assembly.
In January 2017, the opposition said it would not participate in talks if the regime did not live up to similar commitments. Maduro went back on all of those agreements, and even expelled the Vatican from participating in meetings.
Source: El Estímulo