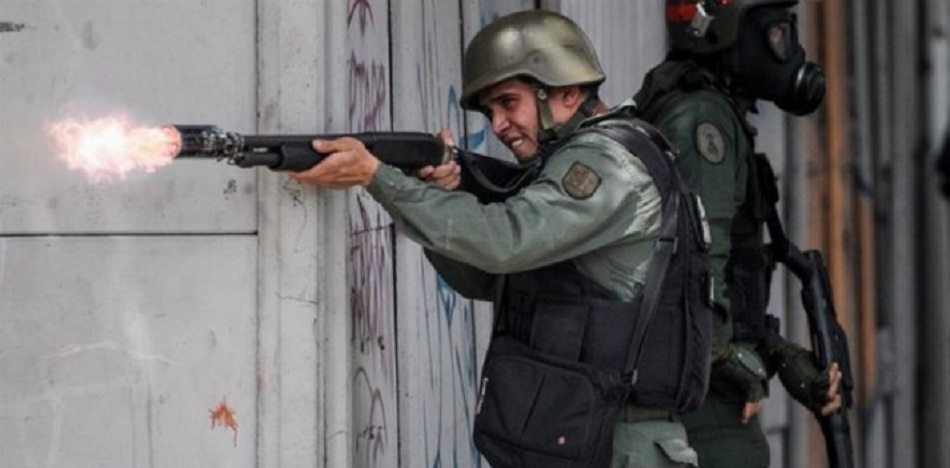 EspañolThe Organization of American States will open hearings to investigate crimes against humanity committed by the regime of Nicolás Maduro in Venezuela, with the ultimate goal of reporting it to the International Criminal Court.
The OAS will reportedly conduct its initial meetings in Washington, D.C. under the leadership of Luis Moreno Ocampo, who was appointed in July.
The first hearing will be held this Thursday, September 14 with Venezuelan civilians. The second will be held on Friday with members of the Venezuelan Armed Forces. The following sessions are not yet scheduled, but are expected to take place in September and October at the OAS headquarters in Washington.
Hearings will address cases of unlawful captivity, torture, rape, and homicide that show a systematic plan of attack on the civilian population by government officials. The names of alleged perpetrators will also be disclosed, as well as "verification of genuine judicial investigations of identified persons."
The information obtained through the public hearings and by the research team will be analyzed by a panel of experts before October 30, which will evaluate the information and determine whether it has sufficient evidence for the Secretary General to submit a case to the International Criminal Court, according to OAS officials.
The results will be delivered to the Permanent Council of the agency and to the Prosecutor's Office of the ICC.
Almagro, one of the most critical international voices in Nicolás Maduro's regime, has accused the Venezuelan government of committing crimes against humanity.
In his July 17 report, he claimed there is evidence that "points to the systematic, tactical and strategic use of murder, imprisonment, torture, rape and other forms of sexual violence as tools to terrorize the Venezuelan people." These incidents could be considered crimes against humanity by the ICC.
The United Nations also denounced "crimes against humanity" in Venezuela. The United Nations High Commissioner for Human Rights Zeid Ra'ad al-Hussein pushed for the international investigation to start after the crimes that took place during opposition protests earlier this year.
Zeid Ra'ad al-Hussein, in charge of the UN Human Rights Office, said his investigation suggests the possibility that crimes against humanity were committed in Venezuela.
Sources: Diario Las Américas; El Nacional