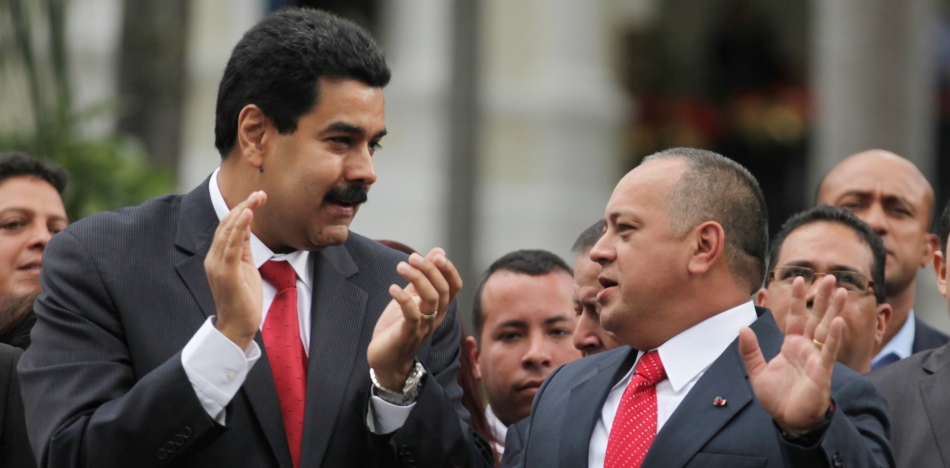 EspañolThe United Nations Convention against Transnational Organized Crime could help officials issue formal accusations against Nicolás Maduro and main regime officials in Venezuela for high crimes, which would result in their arrest by Interpol.
Officials are reportedly preparing to activate the "Palermo Convention" against the dictatorship in Venezuela, viewing the government there as a narcotics syndicate. The convention would deprive diplomatic immunity to key figures of the regime and lead to their arrest and subsequent prosecution on foreign soil.
Approved in 2000, the Palermo Convention was ratified by all United Nations-member countries to ease the process of combatting international organized crime.
Executive Director of the Interamerican Institute for Democracy Carlos Sánchez Berzaín said that Venezuela's top officials "commit crimes, both to remain in power and to continue enriching themselves, and to hold power and impunity."
The convention states that it can be activated by any country that has signed the treaty, meaning that any of the neighboring countries that are alarmed by the accelerated deterioration of the situation in Venezuela can start the process.
"What is involved is to stop treating individuals who have the power in Venezuela as politicians, and to start treating them as criminals," Berzaín said.
He said US officials have collected a "great deal" of evidence of drug trafficking, money laundering and human rights violations in Venezuela, but that the world has seen the evidence for itself over the last five months during non-stop protests that left more than 150 people dead.
Prosecutors, judges or governments of the countries that are part of the convention open a case and request that Interpol capture Maduro, members of his cabinet, members of his military command and the members of its illegitimate Constituent Assembly.
Current Vice President of Venezuela Tarek El Aissami and Deputy Diosdado Cabello, for example, have been investigated by the US justice officials on suspicion that they lead two of the largest drug trafficking organizations on the continent. El Aissami has also been linked to Islamic terrorist organizations.
The accusations of drug trafficking have also reached Minister of Interior and Justice General Néstor Reverol in addition to other high-ranking officials allegedly involved in the so-called "Sun Cartel."
Proponents of the convention claim members of the Venezuelan regime comply with all the clauses that qualify as transnational crime, as they are involved in the planning and execution of criminal acts across borders.
Source: El Nuevo Herald