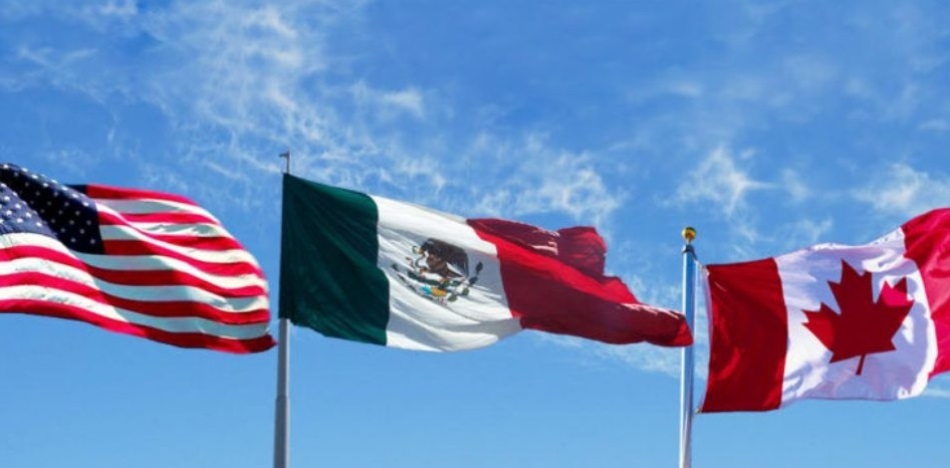 EspañolNegotiations of the North American Free Trade Agreement (NAFTA) continue between the United States, Mexico and Canada this month, with a mix of attitudes and emotions coming out on all sides.
President Donald Trump has made several threats on Twitter and elsewhere suggesting the US will cancel the agreement altogether, but the White House released a statement recently that portrayed a more positive attitude toward NAFTA and continuing negotiations, claiming that Trump and Canadian Prime Minister Justin Trudeau are optimistic the three nations will reach a final agreement by the end of this year.
"We knew it was going to be a complicated negotiation," Kenneth Smith, head of the negotiations in Mexico, said of Trump's tweets. "There is no change of mind. We are not affected by political rhetoric. We continue with the technical objectives."
Despite the shock of one of Trump's recent speeches, Mexican businessmen remain firm and positive for the second round of negotiations, according to President of the National Agricultural Council Bosco de la Vega.
"We want to grow and get stronger," he said. "We do not want to take a step back. The atmosphere is good and we are moving forward, considering all options."
Representatives from Mexico, the United States and Canada will meet in Mexico City on September 1 until September 5 to continue their joint effort in improving the trade agreement.
Ildefonso Guajardo Villarreal, Mexico's Secretary of Economy, said his country won't succumb to pressure in the second round of negotiations, but rather remain "in good faith" in the discussion. However, he said he would leave the table if Trump continues to insist on canceling the agreement.
"Mexico will not be pressured by anyone in terms of the best interests of the nation," he said. "We are in this process of renegotiation and the modernization of free trade, clearly seeking progress and national interest. We are ready for any scenario."
He said Mexico has commercial strengths that would not disappear in the event of an exit by the United States. Forty percent of the country's exports, even without the treaty, would continue to move with zero tariff restrictions, and the rest would only pay a 3.7-percent tariff.
Sources: El Economista; El Financiero