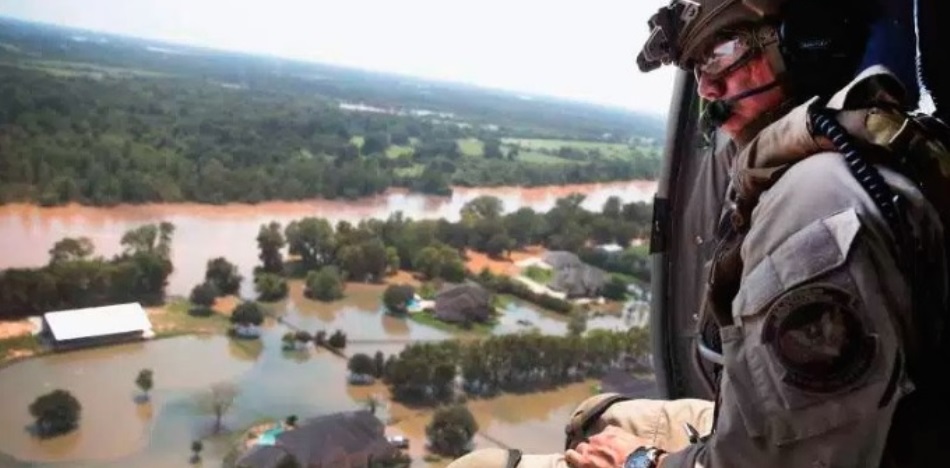 EspañolTexas Governor Greg Abbott has accepted the financial and humanitarian aid offered by Mexico following severe flooding caused Hurricane Harvey in Houston.
Overall, diplomatic relations between the two countries have worsened since US President Donald Trump's arrival to the White House, due in part to his campaign promise to build a wall along the border to keep out immigrants, and to renegotiate the North American Free Trade Agreement (NAFTA). Though Trump has not yet made mention of Mexico's offer, Secretary of State Rex Tillerson expressed his gratitude to Mexican officials for the gesture.
Last Sunday, August 27, Mexico offered vehicles, boats, supplies and food as well as a group of 33 Red Cross volunteers who traveled to Texas to work in homeless shelters.
"We have a list of the assistance they are offering that we are accepting," Abbott said.
Consul General of Mexico in Austin, Carlos Gonzalez, said the aid will start arriving in the next few days.
Officials in the Mexican government said the mission looks similar to one they sent to New Orleans, Louisiana after Hurricane Katrina hit in 2005. Around 200 Mexican soldiers brought food, water and medicine to people in the southern state, most specifically to its capital city, which flooded after the levies broke.
Thousands of people have already been rescued from the ongoing flooding in Texas. More than 32,000, however, remain in emergency shelters in need of assistance.
Sources: BBC; Regeneración