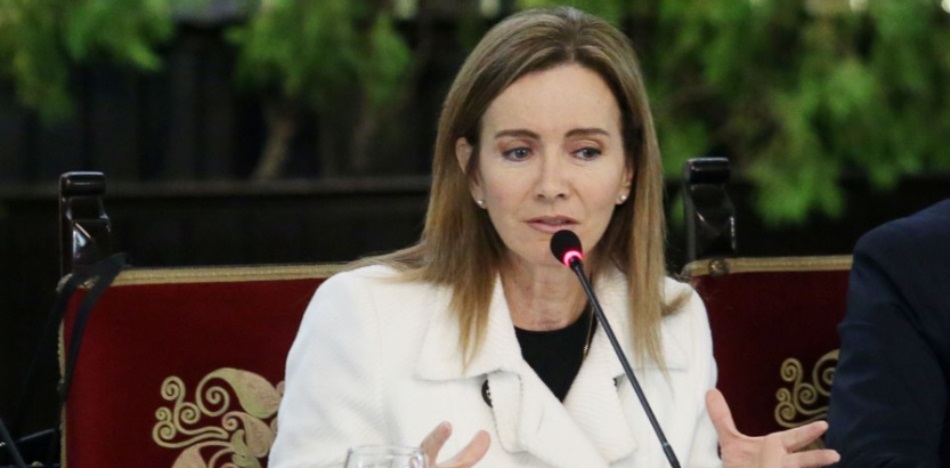 The Ministry of Education of Peru is taking decisive action with regard to the teachers' strike that has now lasted more than 60 days; it will hire substitute teachers. This was reported by Marilú Martens, Minister of Education, who called the proposal "the next step" in the government's plan.
Martens said he has docked wages of more than 20,000 teachers who have joined the strike: "Teachers who do not work are not entitled to receive their salary."
The minister admitted that there are regions that do not have replacement teachers, so an emergency decree is being analyzed that gives them the skills to hire new teachers who are part of a national registry of substitute teachers.
Teachers are demanding an increase in salaries to a base of 4,000 Peruvian soles (about US $ 1,234), that 10% of GDP be earmarked for education and the revocation of a law that currently allows teachers to be fired if they do not meet certain educational standards.
There are at least 3.5 million primary and secondary students in public schools in Peru who are at risk of missing their school year due to the long-running strike.
On August 18 the Peruvian Ministry of Education declared the strike by teachers in Lima to be illegal.
On August 16, Peru's President Pedro Pablo Kuczynski (PPK) expressed his views on striking teachers and their alleged links with terrorist groups. PPK explained that the government has agreed to dialogue with two teachers' unions, including the Sutep-Patria Roja and some regional unions.
He clarified, however, that he will not talk to teachers who sympathize with the Movement for Amnesty and Fundamental Rights (Movadef), a group known as the political arm of the Shining Path, or others associated with political violence.
Source: El Comercio