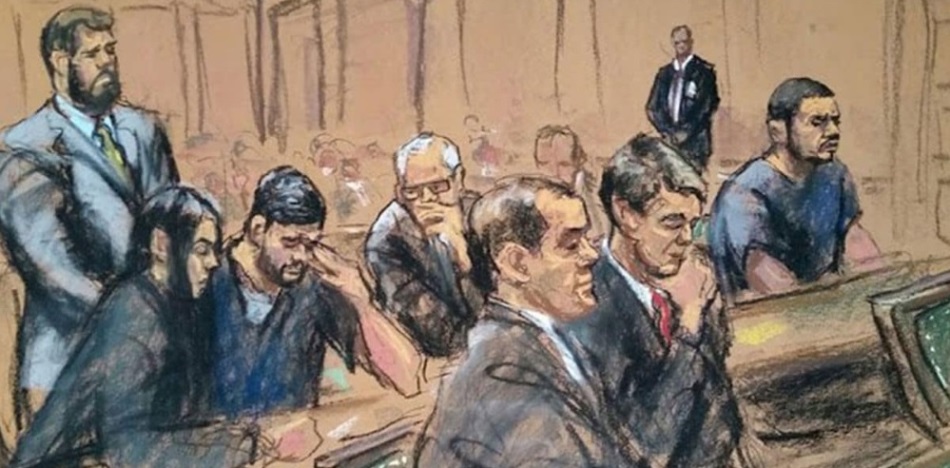 EspañolThe sentencing hearings against the nephews of Venezuelan President Nicolás Maduro have been scheduled for September 12 and 13, with the Prosecutor of the South District of New York and the Office of Parole requesting life imprisonment.
The United States Department of Justice reportedly asked the court to sentence both Efraín Antonio Campo Flores and his cousin Franqui Francisco Flores de Freitas to a full life sentence due to the severity of their crimes, which involve operating international drug trafficking rings. They were found guilty of conspiring to smuggle 800 kilos of cocaine from Venezuela to the United States.
The District Attorney's Office, led by Joon H. Kim, presented a report prior to the ruling that listed a number of factors that highlight the severe nature of the criminal conduct of Maduro's nephews.
"In addition to the specific crime of conspiring to traffic and distribute more than 450 kilograms of cocaine to the United States, federal prosecutors argued that the two defendants acted as leaders of a criminal organization, used violence, obstructed justice, committed perjury, were involved in a person's death and sought to bribe the authorities into committing the murder, all of which should increase the number of years that the defendants should spend in prison."
The defense considers a sentence of life imprisonment to be "disproportionately long," claiming that criminal conduct is almost identical for each of the accused, and that it goes far beyond describing the cocaine trafficking charged in the indictment. Also, the prosecution's claims include unfounded speculation and false accusations of murder, bribery and other activities totally unrelated to the evidence presented at trial.
Sources: La Patilla; Sumarium