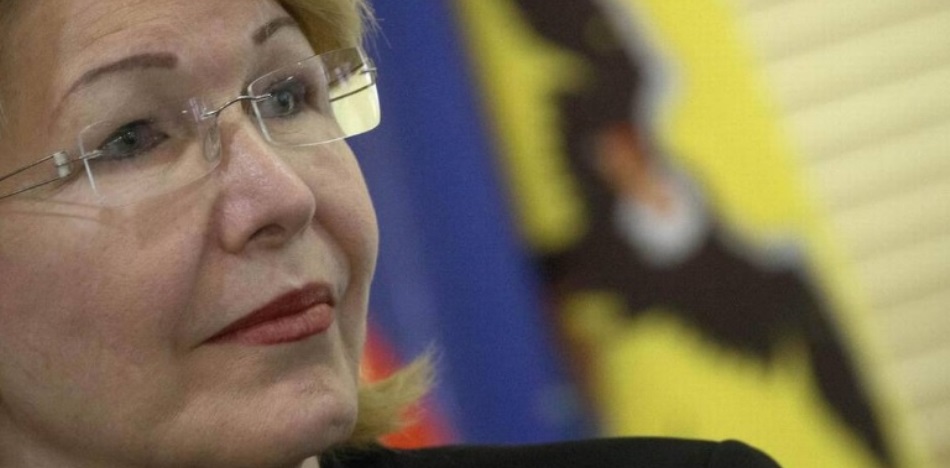 EspañolThe Attorney General of Venezuela Luisa Ortega Diaz claimed this week that Nicolás Maduro's regime sent "assassins" to kill her once she began to speak out about the country's broken democracy and human rights violations.
Ortega, who recently escaped from the country and is seeking asylum in the United States, gave an interview to the German magazine Der Spiegel in which she confessed to feeling unsafe even while abroad, as the regime could be hiring someone to kill her outside the country as well.
It was the first interview that Ortega gave since leaving Venezuela, and in it she documents how Maduro and his closest allies were using public funds for personal financial benefit.
Ortega detailed how the Brazilian construction company Odebrecht, which has caused scandal in a handful of countries around Latin America for bribing politicians in exchange for project contracts, paid Diosdado Cabello US $100 million through a Spanish third party.
"We are facing a group of people who are not statesmen, but criminals," Ortega said.
She went on to explain that she decided to leave Venezuela after receiving multiple threats. Government officials issued a warrant for the arrest of her husband, Deputy Germán Ferrer, claiming that he ran a million-dollar extortion ring.
Ortega, accused of treason by the regime, left Venezuela last week and denounced Maduro's rule from Brasilia.
She also told the press she intends to hand over evidence to the authorities to various countries — including the United States, Colombia and Spain — "for investigation" under "the principle of universal jurisdiction."
Source: Caraota Digital; NTN24