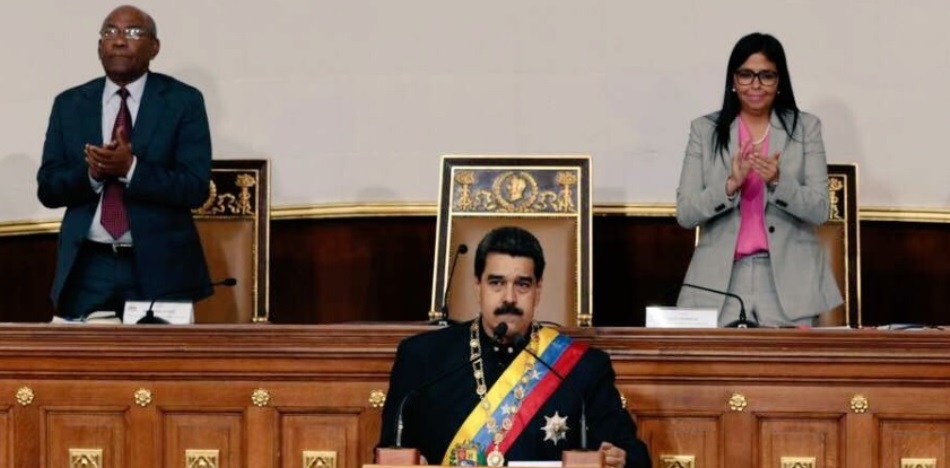 EspañolCriticizing Nicolás Maduro's regime in Venezuela online may soon become a crime there. The new Constituent Assembly, which Maduro implemented unconstitutionally to usurp the country's legislature, announced it will regulate messages they consider to be hateful or intolerant.
Constituent Assembly has created a Truth Commission that will evaluate anyone furthering "political violence."
"We will incorporate into this law what is necessary, having to do with the regulation of the emission of messages of hatred and intolerance and impose strong penalties when the crime of hatred and intolerance is detected," said the former counselor and current President of the Constituent Assembly, Delcy Rodríguez.
Rodríguez also said that the Constitutional Commission created by the Constituent Assembly, which will try the alleged perpetrators of "political violence" in the country, already has several cases of hate crimes whose severity, she argues, should receive an increased prison sentence.
Rodríguez accused opposition parties that make up the Democratic Unity Roundtable political coalition of being "those who have promoted hatred in Venezuela, including racial hatred, class warfare and political hatred," and warned that there could be penalties for companies that provide people with an opportunity to publish negative information about the regime on social media.
Rodríguez said she believes that social media in Venezuela has become "the most grotesque and brutal platform to attack the integrity of our people," and that it therefore must be regulated.
Sources: DW; Diario Las Américas