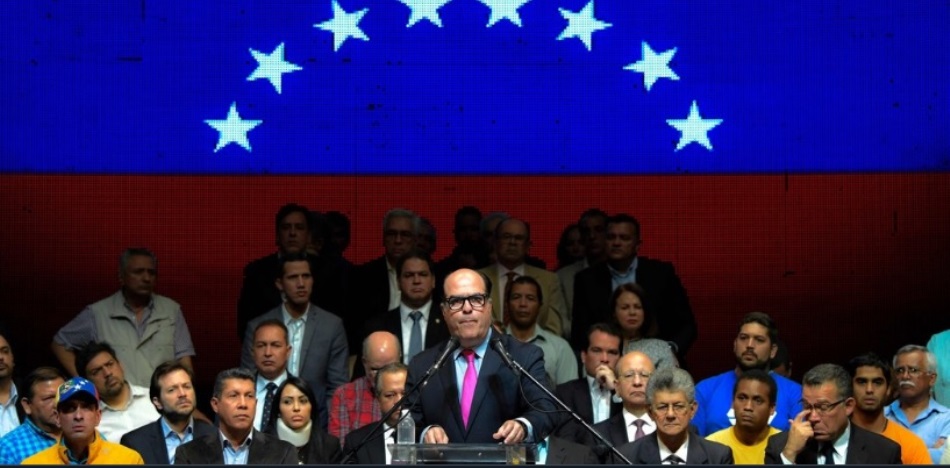 EspañolThe Venezuelan opposition will hold primaries next September 10 to select candidates for upcoming regional elections in October.
The Bureau of Democratic Unity, the county's opposition coalition, appointed a commission Monday to organize the process, despite controversy over whether participation is the best strategy for taking on Maduro's regime. Some have said it is tantamount to endorsing the legitimacy of the dictatorship.
Francisco Castro, President of the MUD Primary Commission, said that the primaries will be held on Sunday, September 10 and will not have the backing of the National Electoral Council (CNE), which is the official body in charge of the elections in Venezuela. It has long shown an allegiance to President Nicolás Maduro's regime.
"The primaries will take place in 20 different states that day, and a voting center will be set up for each area," Castro said. He explained that the voting process will be manual, rather than electronic.
"Totaling will be done manually and the results will be presented to the country within a few hours after having completed the process," he added.
The elections for governor will be held in October in what is expected to be one of the most controversial moments for the National Electoral Council, after fraud was discovered in the previous elections for the National Constituent Assembly this July 30.
The National Electoral Council has not yet announced a timeline or reported on audits for that election, nor have they informed the opposition what company will replace Smartmatic, which has overseen the country' elections for around two decades.
Sources: La Patilla; El Nacional