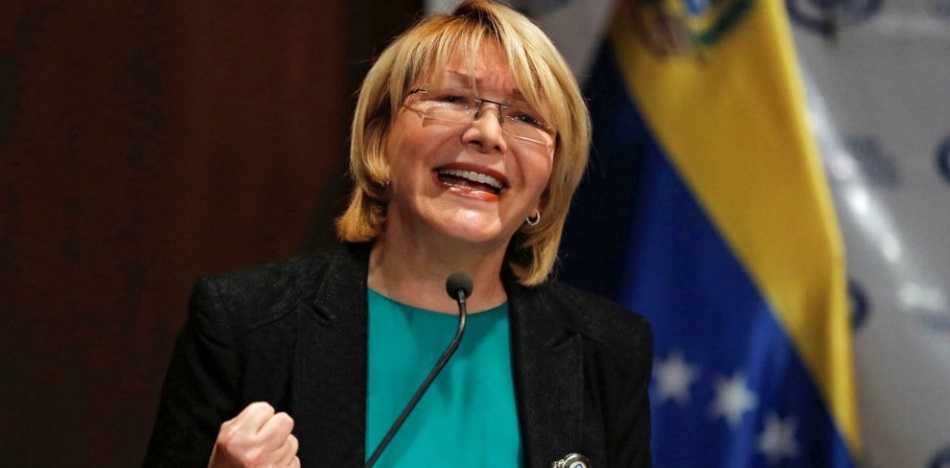 EspañolThe legitimate Attorney General of Venezuela, Luisa Ortega Díaz, will travel to the United States this Tuesday, August 22, where she has been granted political asylum.
The Venezuelan Attorney General reportedly met with US diplomats last week and agreed to let her travel there with protection from US officials.
This Monday, August 21, President Juan Manuel Santos said that Ortega was under the protection of the national government, adding that she would have received asylum had she applied for it.
"I think it is difficult for the former prosecutor to stay in Colombia," Colombia's former President Andrés Pastrana pointed out. "She is going to end up in the United States because she is fundamental to uncovering the nacro-dictatorship of President Maduro."
He said Ortega may be important for Colombia if she can provide information on a possible relationship between the FARC guerrillas and the so-called Sun Cartel, which many officials believe is run by Diosdado Cabello, a high-standing member of the Venezuelan regime.
Ortega, the dissonant voice of Chavismo, arrived last Friday at El Dorado airport in Bogotá from Aruba after a voyage that, according to press reports, began in Caracas, continued through the coast of the Peninsula of Paraguaná in the northwest region of the country before carrying on by boat to the Caribbean island.
Ortega Díaz clashed with the Venezuelan regime after opposing Supreme Court measures and the creation of a National Constituent Assembly, and recently accused Maduro of taking bribes from the Brazilian multinational construction company Odebrecht.
Last Wednesday, Venezuelan officials raided the prosecutor's home. She was fired earlier this month by the Constituent Assembly, and her computers and documents were confiscated by the state.
Source: Sumarium