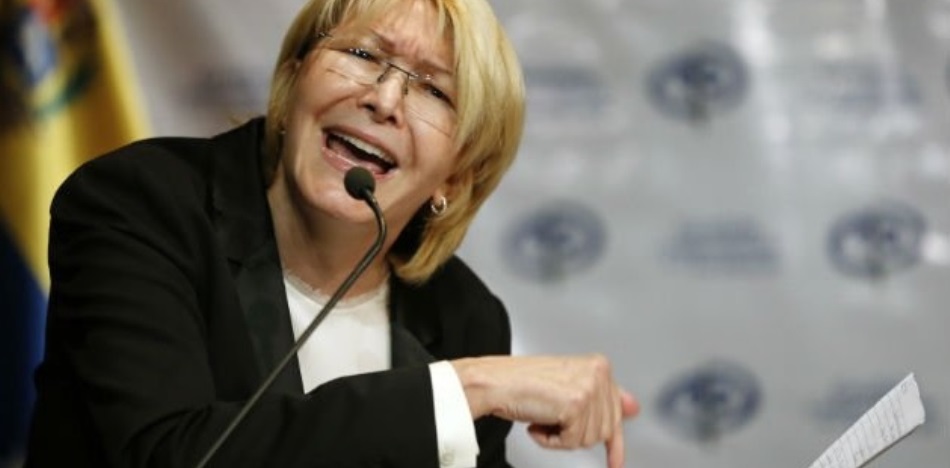 The mystery continues regarding the whereabouts of Venezuelan Attorney General, Luisa Ortega Díaz, who fled her country after suffering threats and persecution by the regime of Nicolás Maduro. She is alleged to be applying for asylum in the United States.
Former Colombian president Andres Pastrana said Sunday, August 20, that "most assuredly" Luisa Ortega, who arrived in Bogota on Friday, will "end up in the United States."
Pastrana said Ortega will be seeking political asylum in the United States, where, according to him, she will reveal important information about criminal activities in the Maduro regime.
"I think it is difficult for the attorney general to stay in Colombia…she is going to end up in the United States because she will be fundamental to exposing the 'narcodictadura' of president Maduro," he said.
In his opinion, Ortega may be important for Colombia if she provides information on a possible relationship between the FARC guerrillas and the so-called "Cartel of the Suns", which is presumed to be headed by the Chavista Diosdado Cabello, who previously served as speaker of the National Assembly
The silence of the prosecutor Ortega, who arrived in the Colombian capital on a private flight from Aruba, has raised doubts about whether or not she is currently in Colombia.
The arrival of the official, who traveled with her husband, deputy Germán Ferrer, and two of his advisers, caused a stir in Colombia, where congressmen and politicians agreed to ask the government of Juan Manuel Santos to grant her asylum.
The Colombian government has remained silent and has limited itself to confirming the arrival of Ortega, who according to newspaper reports is still in Bogota.
Ortega, the dissident voice of Chavismo, arrived this Friday at El Dorado airport from Aruba after a voyage that, according to press reports, began in Caracas, continued by land westward to the peninsula of Paraguaná, in the northwest of Venezuela, where she traveled by speedboat to Aruba.
Ortega came into conflict with the Venezuelan regime after opposing decisions made by the Maduro-dominated Supreme Court, questioning the National Constituent Assembly, and recently accusing Maduro of receiving bribes from Brazilian multinational Odebrecht.
Last Wednesday, Venezuelan officials raided the prosecutor's home, who was dismissed earlier this month by the Constituent Assembly. From there computers and documents were taken.
Source: Diario las Americas