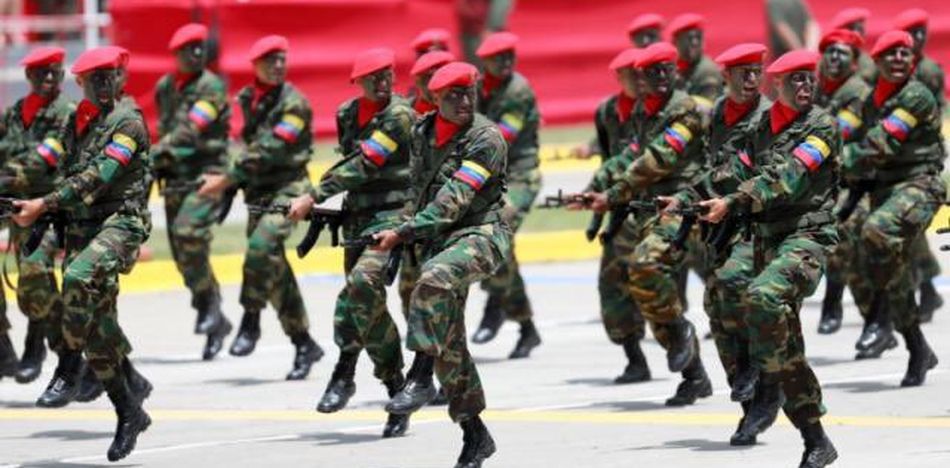 EspañolVenezuelan soldiers entered Guyana and stole food from an indigenous village, according to the Guyana Chronicle, which published the news on its front page.
On Wednesday, August 9, a group of Venezuelan soldiers crossed the border and entered the indigenous White Water Village bordering the Amacuro River to steal food.
White Water shaman Cleveland De Souza told the local newspaper that the soldiers claimed they had been at least 45 days without supplies.
The incident allegedly occurred two miles from the Amacuro River, which separates Guyana from Venezuela. The shaman noted that the robbery occurred in a busy place within the village where people usually trade.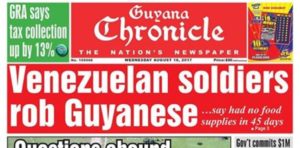 According to the daily journal El Estimulo, Venezuelan soldiers told a team from the Department of Joint Services of Guyana that they were hungry and had not had provisions for 45 days.
A similar incident may have occurred in July, but details are have not been confirmed. De Souza said that at that time, the soldiers "arrested people and took their things at gunpoint."
The border between Guyana and Venezuela is a short distance from the village and officials are reportedly concerned that other Venezuelans could attack the village at any time.
This is not the first time that the Venezuelan military has committed a crime due to scarcity. Back in May 2016, six army officials were arrested for stealing goats due to hunger.
The military, when questioned, not only confessed to the crime, but also claimed that they have no food in the dining room of the Manaure barracks in the state of Lara.
In March 2017, a video circulated online of low-ranking soldiers eating from the garbage.
Lo que el RÉGIMEN niega a gritos!
hasta los militares buscando restos de comida en la BASURA.
Dejemos de quejarnos y salgamos a la calle! pic.twitter.com/wNVby6eSpv

— Thomas Dangel (@ThomasDangel) March 12, 2017
What the REGIME denies shouting! Even soldiers have to look for leftovers in the GARBAGE. Let us stop complaining and take to the streets!
Source: Guyana Chronicle