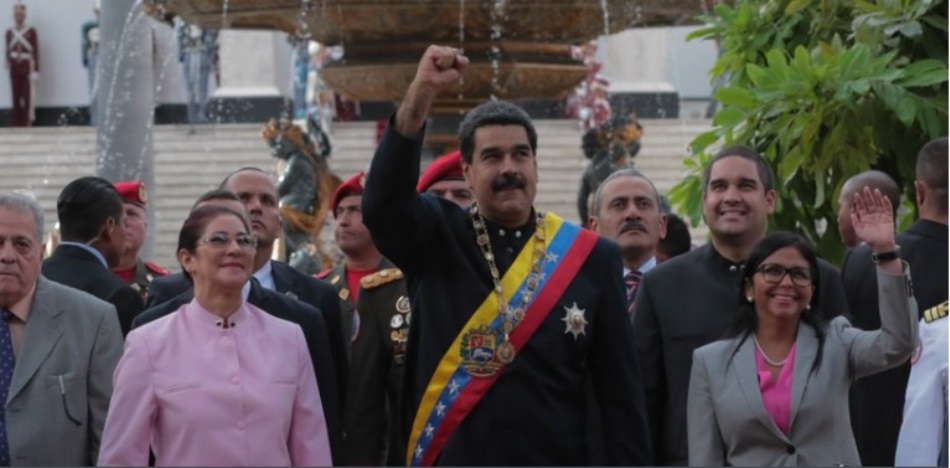 EspañolVenezuelan President Nicolás Maduro is eager to talk to United States President Donald Trump. After learning of the economic sanctions against him and several other officials in his regime, he ordered the Foreign Ministry to arrange for a "personal conversation" with Trump.
"Start negotiations, Chancellor, so that I can have a conversation directly with Donald Trump," Maduro told Foreign Minister Jorge Arreaza in a speech. "Initiate negotiations to set up a phone call with Donald Trump."
Maduro said he wanted to have a relationship of "respect" with the US, requesting a meeting in New York to discuss the General Assembly of the United Nations that is scheduled for September 20.
"If you're so interested in Venezuela, here I am," Maduro said. "Here is the focus of your interest, 'Mr. Donald Trump.'"
Maduro also referred to Trump as an "emperor" and a "sultan" this Thursday, August 10 during renewed criticisms of the sanctions levied against his regime.
"What exactly does Emperor Trump think he is the ruler of? Does he think he has authority to rule over the whole world?" Maduro asked. "Does he consider himself a new sultan? Does he think he is the new king of kings? There is only one king of kings, and that is our Lord Jesus Christ."
Maduro also said that the sanctions imposed on officials have no "legal basis," and called on Constituent Assembly President Delcy Rodriguez to "seek justice" against the US.
The US Treasury froze all assets this month following the Constituent Assembly election, which the international community almost unanimously denounced as fraudulent and unconstitutional. Dating back to July, the US has imposed sanctions on nearly 20 regime officials and ex-collaborators as a form of rejection of that assembly, which plans to rewrite the constitution.
Despite calling for dialogue with Trump, Maduro claimed the US had connections to an attack that took place last Sunday, during which 20 armed men assaulted a military garrison in the city of Valencia, leaving two dead and eight under arrest.
"The brutal methods of coup d'état have returned," Maduro said. "The terrorist assault on Fort Paramacay, repelled by the National Armed Forces, is an expression of the new Trump era."
Sources: Infobae; La Rapública