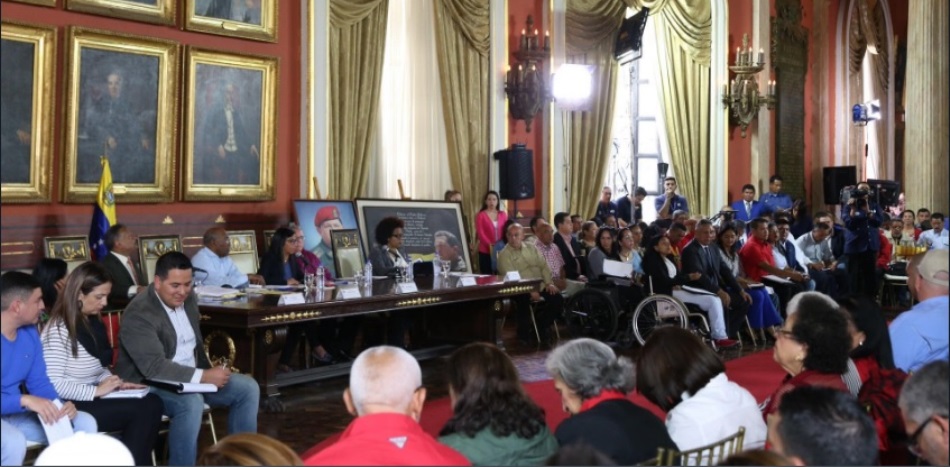 EspañolIt seems that Venezuela's illegitimately elected National Constituent Assembly will in fact impose an absolute dictatorship in the country, as all three branches of government have reportedly been ordered to succumb to the decisions and changes that the assembly makes.
Assembly member Aristóbulo Istúriz said that an article has been established that says no powers of the government can prevent or avoid the decisions made by the National Constituent Assembly.

"We established an article that constituted powers cannot prevent decisions of the National Constituent Assembly, no matter what they do," he told reporters after the assembly's session finished on Tuesday.
The Assembly was fraudulently approved in an election rigged by President Nicolás Maduro's regime at the end of July. The results were questioned not only by local and international media outlets alike, but by the company in charge of running the election, Smartmatic, which said that a lack of oversight and normal electoral procedures led to a vote discrepancy of at least one million votes.
Delcy Rodríguez, the President of the Assembly, said that article 349 of the country's constitution establishes that "constituted powers cannot in any way impede the decisions of the National Constituent Assembly."
"The constituted power is subordinate to this National Constituent Assembly," she said this week. "This is a decree that reflects the goodwill of this assembly that has a very clear message of cordiality, coexistence and understanding among Venezuelans."
In reinforcing the unchecked power of the Constituent Assembly, the regime is carrying forward with the actions world leaders warned against during July's election: Maduro is establishing a complete, authoritarian dictatorship in Venezuela.
Sources: La Patilla; Diario Las Américas