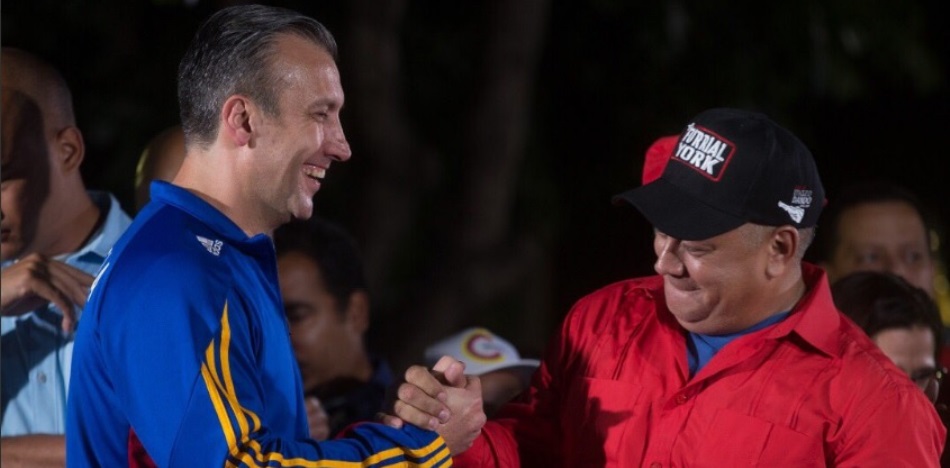 EspañolThe Islamic terrorist organization Hezbollah sees Venezuelan Vice President Tareck El Aissami as a possible key to keeping Chavismo alive.
The newspaper Asharq Al-Awsat and the Al-Manar television network, which has strong ties to Hezbollah, reported that Islamic terrorist leaders view El Aissami as the best politician to ensure Chavismo survives in Venezuela.
Sources within the Arab community close to Nicolás Maduro's regime are reportedly looking into making a change of face for the Chavismo movement, with Tareck El-Aissami at the helm.
Sectors in Venezuela affiliated with El-Aissami reportedly collaborated with Syria in preparing a report broadcast on the Al-Manar television channel in Lebanon. It called El-Aissami "a strong man in the shadows and a close friend of the Lebanese resistance and the Syrian regime of Bashar al-Assad."
The television channel said El Aissami is one of the "non-military soldiers of the Chavez school that can replace Maduro."
El-Aissami was born on November 12, 1974 in El Vigia, Mérida, in western Venezuela. He is the son of a family of Syrian Druze immigrants and a direct relative of Shibli El-Aissami, who served as Secretary General of the Iraqi Baath Party when Saddam Hussein held power.
Western intelligence agencies have made hundreds of accusations against the current Vice President, as large political and economic circles consider him a close ally to Hezbollah, in addition to being the leader of major drug trafficking rings on the continent.
Director of the Center for a Free and Secure Society Joseph Humire accused El-Aissami and First Lady Cilia Flores of running a major criminal organization through the Venezuelan government.
El-Aissami's role in drug trafficking reached the peak of scandal in 2010 during the arrest of Walid Maklad, a major Venezuelan drug and arms dealer of Syrian origin with links to Islamic terrorist organizations.
At the time of his arrest, Makled claimed that he worked for El-Aissami in the Venezuelan government and that his boss also had ties to the Revolutionary Armed Forces of Colombia (FARC) organizing crime and drug smuggling operations.
Source: Infobae