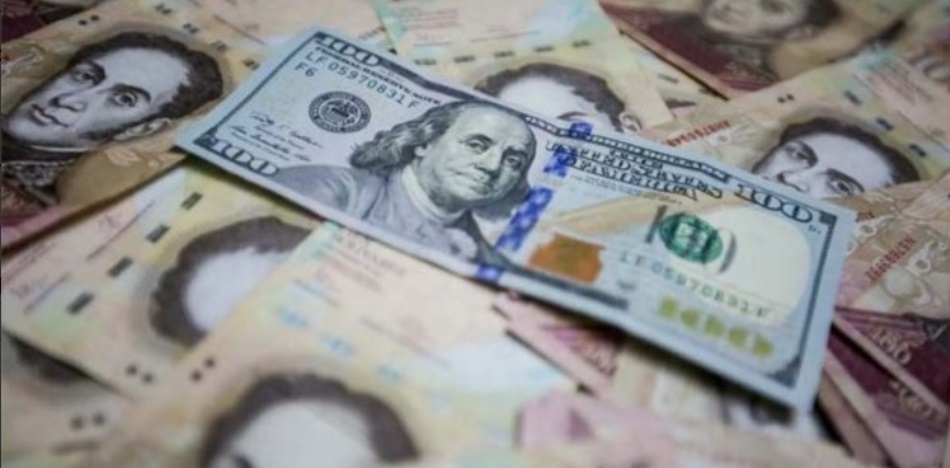 The parallel dollar in Venezuela broke a new record by climbing 32% in a few hours, a figure that brings the bolivar fuerte to a historical low with the dollar.
On Wednesday, August 2, the dollar stood at Bs 14,780.89, constituting the fourth consecutive day of record lows, and placing the monthly minimum wage of Venezuelans at USD $6.63.
After the uncertainty in Venezuela generated by the Constituent Assembly, with the accompanying political and social tension, currency exchange restrictions, and onerous price controls, the advance of the dollar seems unstoppable.
According to the website DolarToday, which reports the daily exchange rate for border transactions in Cúcuta, Colombia, the bolivar fell 32% yesterday, from Bs 11,185.95 to Bs 14,780.89 per dollar.
These data offered by DolarToday refer to the so-called parallel dollar. It is a kind of black market that serves as a reference for citizens and companies, and even Bloomberg quotes in its reports since the government of Nicolás Maduro fails to provide factual economic statistics, and routinely shrouds economic data in secrecy.
The stage looks complicated. Venezuelan economist Luis Oliveros warns that in addition to the threat posed by the Constituent Assembly, Venezuela must concern itself with a drop in oil production and what in his opinion will be the most important: potential US sanctions against Venezuela. "If that happens, what we've seen is nothing compared to what could happen."
The government has suffered from sharply reduced foreign reserves, and is depend upon oil for 96% of its dollar income. With the bolivar in free-fall, Venezuelans have become accustomed to relying on the parallel dollar market as a reference for pricing most of the country's goods and services.
Source: El Mundo, El Estimulo