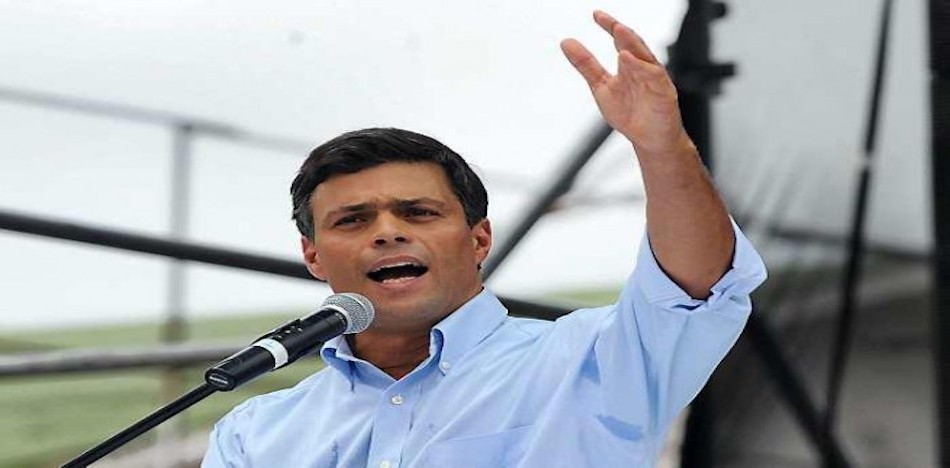 EspañolVenezuelan opposition leader Leopoldo López left one last message before dictator Nicolás Maduro's regime came to take him back to prison. In the video, López made clear that he knew the regime was coming for him, and left a video to encourage Venezuelans to continue fighting for democracy in Venezuela.
"If you are watching this video right now," he said, "it's because that's exactly what happened: They came and I was imprisoned unlawfully and unjustly, as a prisoner of conscience — imprisoned for wanting a better Venezuela."
According to Lopez, the message was recorded on July 17, the day after the historic opposition referendum took place, during which more than seven million Venezuelans voted against the actions of Maduro's regime.
"Millions of Venezuelans are imprisoned like me," he said. "This fight is worth it. We are aware of the risk that we have to take."
In the video, López, accompanied by his wife Lilian Tintori, confirmed what was once an "open secret" — her pregnancy.
"That's another reason to fight for Venezuela," he said. "It has been the best news I have received in the last three and a half years. Despite how tied we are to our family, I am ready to move forward and continue."
In the video, similar to political prisoner Antonio Ledezma, López called on Venezuelans to "move toward the constitution of a new republic with the appointment of new public powers and free elections for all Venezuelans. "
He finished the video by encouraging the Venezuelan people to continue visualizing the opportunities, education and other resources the country will soon have if they continue fighting for freedom.
"I send you a message of optimism, strength and faith so that we always remain on the right side of history," he concluded.