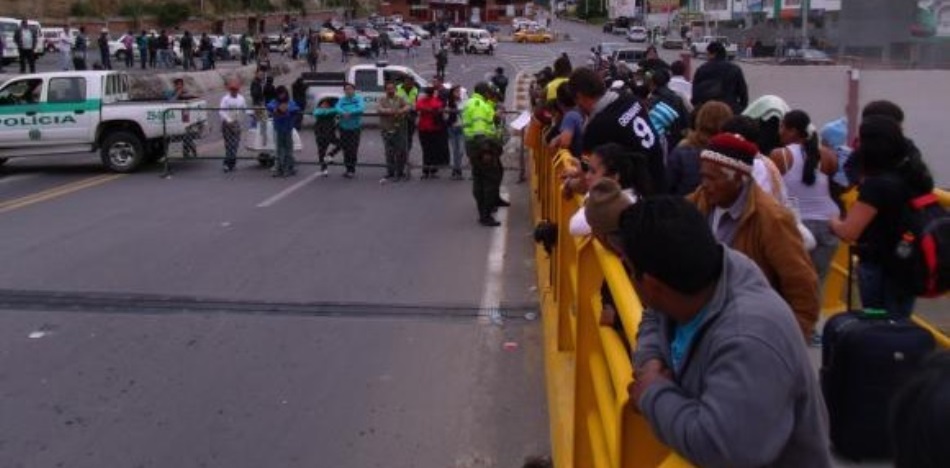 EspañolEcuador may have banned entry to more than 800 Venezuelans refugees this week. Social media has buzzed with allegations, but the government has thus far denied their validity.
"No action has been taken, no restrictive, discriminatory or xenophobic measures have been taken against Venezuelan citizens or any other nationality at the time of their entry into the national territory," President Lenin Moreno's administration said in an official statement.
It also said immigration procedures had been carried out "in accordance with constitutional and legal requirements that respect, protect and guarantee the rights of all persons both national and foreign."
To cross through Ecuador, one Venezuelan family said, immigration authorities required a letter from the destination country — in this case, Peru — and required a family friend or family member in-country to continue the journey.
Juan Fernando Flores, President of CREO in Latin America, the Caribbean and Africa, tweeted that there are indeed complaints about the detention of hundreds of Venezuelans on the Ecuadorian border.
According to allegations, hundreds of Venezuelans have been subjected to long hours of interrogation.
Many Venezuelans said the consulate ordered border agents to stamp passports allowing for only a two-day stay, despite immigration laws allowing Venezuelans to stay in the country for as many as 180 continuous days.
In the last five years, 476,132 Venezuelans have entered Ecuador, and 38,087 of those never registered a departure, according to the newspaper El Comercio, which obtained information from the Ministry of the Interior.
However, an unofficial census carried out last July 16 in Ecuador by the Civil Association of Venezuelans — an NGO that assists immigrants there — counted 24,000 Venezuelan residents in the Ecuador.
Sources: La Patilla; Runrunes