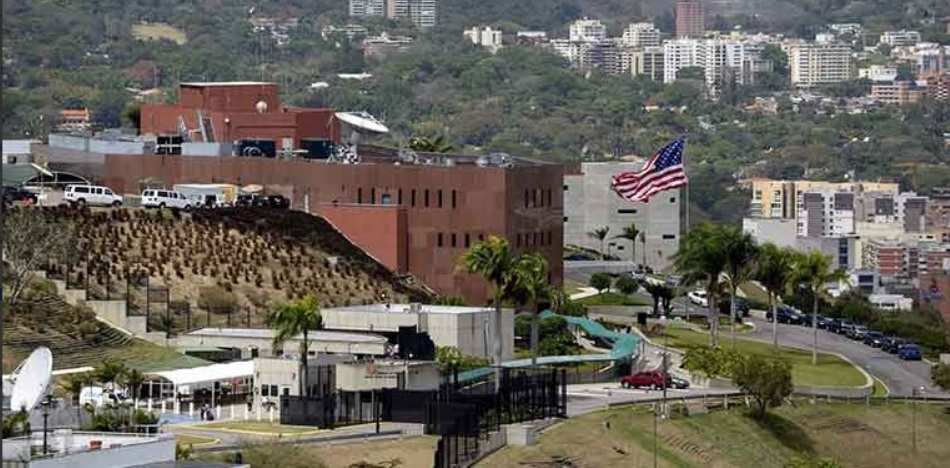 EspañolGiven the humanitarian crisis facing Venezuela and the series of protests convened by the opposition to stop the regime's plan to rewrite the Constitution, the United States government advised its citizens residing in the South American country to prepare with water and food for the coming days.
The US embassy issued a statement in which it advised against participating in the opposition protests that are met with violent government repression and to stay informed should the situation worsen.
"We advise taking the appropriate preparatory measures, including collecting enough food and water for 72 hours," says part of the letter.
The document mentions the nationwide strike called by the Venezuelan opposition coalition MUD which will last two days: Wednesday and Thursday of this week.
"Citizens of the United States are urged to avoid demonstration zones and to be cautious in the vicinity of large gatherings or protests. Even demonstrations aimed at being peaceful can lead to confrontation and escalate into violence. The presence Venezuelan security forces is always possible. Recent protests have had a strong police / security forces presence, and sometimes included the use of tear gas and rubber bullets. Affected areas often experience traffic disruptions," the statement reads.
Likewise, the US government advised its citizens to monitor the news in Venezuela and to have a security plan.
"US citizens in all parts of Venezuela are urged to maintain a high level of vigilance and take appropriate measures to improve their personal safety," the letter concludes.
Sources: El Nacional, US Embassy.