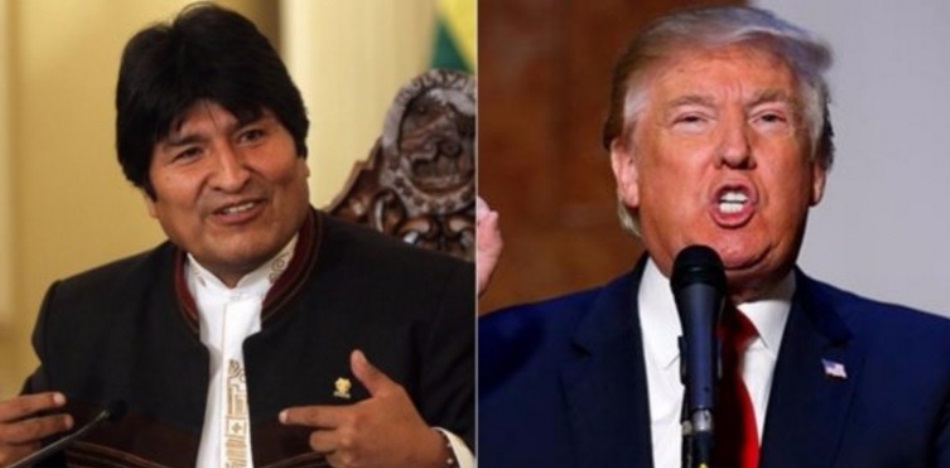 Bolivia's President Evo Morales has again sharply criticized President Donald Trump; recently he called into question Trump's plan to increase the military budget.
Morales questioned the budgetary increases, and suggested that money could be used to mitigate hunger and poverty.
"Trump asks for increases in the military budget to intervene and loot countries in the name of freedom, bring death and misery to the people," Morales wrote through his Twitter account.
Los países imperialistas deberían destinar su presupuesto para reparar todos los daños que causaron a los pueblos y a la Madre Tierra.

— Evo Morales Ayma (@evoespueblo) July 23, 2017
Morales added that "imperialist countries should allocate their budget to mitigate the damage caused to other peoples and to Mother Earth."
The Bolivian president's remarks came after Trump proposed raising the Pentagon's budget by 10%, equivalent to USD $54 billion in the coming fiscal year, and urged Congress to approve the increase.
According to the US media, the increase in Defense spending will be offset by cuts in all other areas, except for pensions and medical care for the elderly.
That USD $54 billion is the biggest increase in the Pentagon's budget since the September 11 attacks 15 years ago.
President Morales has been a longtime critic of US foreign policy in the region, and has formed an integral part of a bloc of left-wing nations, including Cuba, Venezuela, and Nicaragua, who question American economic and geopolitical machinations in the region.
While the Latin America left once enjoyed widespread support and electoral success, they have suffered of late at the ballot box, while key nations Brazil and Argentina have seen the defeat of left-wing regimes.
Morales recently lost a national referendum in which he sought to run for an unprecedented fourth term as president. His Movement Towards Socialism party still enjoys significant support from Bolivian indigenous populations, but the Bolivian people appear ready for a change after 11 years of Morales
Sources: Los Tiempos, El Deber