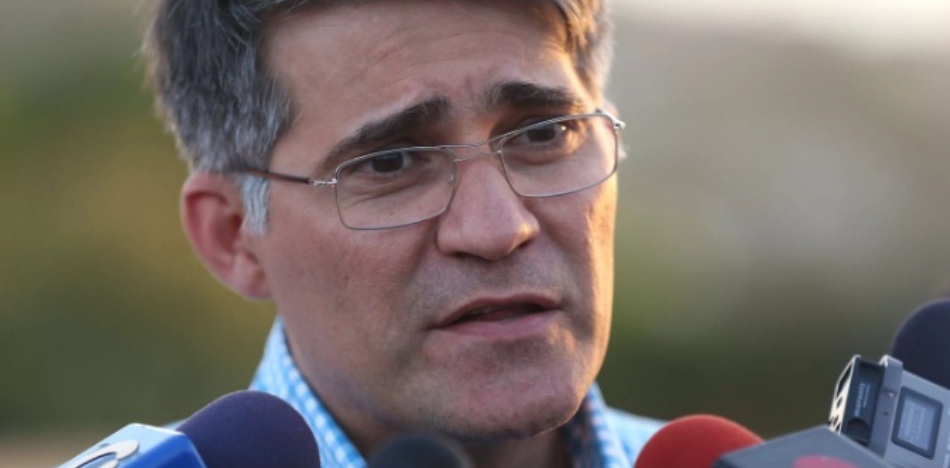 EspañolFollowing years of silence about investigations into an Odebrecht bribery case in Venezuela, the country's Prosecutor's Office has finally accused someone of corruption: the relatives of Hugo Chavez's former Minister Haiman El Troudi.
The Venezuelan Public Prosecutor's Office scheduled a hearing for July 27 for the wife and mother-in-law of the former Deputy and Minister El Troudi. They are allegedly connected to acts of corruption related to the Brazilian construction company Odebrecht, which has bribed politicians across Latin America in exchange for building contracts.
In a message on Twitter, El Troudi said his role as a Minister was transparent and that he, not his relatives, will appear before the Public Ministry.
"They are going after my family knowing that they have nothing to do with the administrative processes and my efforts as a minister," he said. "It's pure evil."
Ante la canallada expreso mis primeras opiniones con la conciencia limpia y la frente en alto. pic.twitter.com/io5Num3Arz

— Haiman El Troudi (@HaimanVZLA) July 12, 2017
Haiman El Troudi
@MaimanVZLA
 I wish to express my opinions about this villainy with a clean conscious, and my head held high. 
In a ruling issued after the summons, the Supreme Court of Justice decided that the Prosecutor's Office can only charge people before the control judge of each case.
Attorney General Luisa Ortega Díaz, who has broken away from Nicolás Maduro's regime of late, said many officials in Venezuela have received bribes from Odebrecht.
According to comments by Marcelo Odebrecht, former CEO of the construction company, Venezuela accepted the second-highest amount of bribes — at US $98 million — behind only Brazil, where the company is based.
Through social media, Venezuelan journalist Alberto Rodríguez shared an image of someone detained in the United States for "identity theft" — Pedro Baptista Zacarías, the presumed brother-in-law of El Troudi, who was mentioned in the Odebrecht case.
LA IMAGEN | Este es Pedro Baptista Zacarías (38) cuñado del exministro Haiman El Troudi, quién fue arrestado en EEUU por robo de identidad pic.twitter.com/9Ws1GhT9Rx

— AlbertoRodNews (@AlbertoRodNews) July 13, 2017
Alberto Rodriguez
@AlbertoRT51
This is Pedro Baptista Zacarías (38) brother in law of the former minister Haiman El Troudi, who was arrested in the US for identity theft.  
According to Rodríguez, the brother-in-law of Troudi has been accused of the identity theft by over a hundred people.
LO ÚLTIMO | Cuñado de exministro Haiman El Troudi fue arrestado en EEUU bajo cargos criminales por robo de identidad #13Jul (1/3)

— AlbertoRodNews (@AlbertoRodNews) July 13, 2017
Alberto Rodriguez
@AlbertoRT51
The brother-in-law of the former minister Haiman El Troudi was arrested in the US under criminal charges of identity theft #13Ju (1/3)
Source: Correo del Caroní, El Nuevo Herald