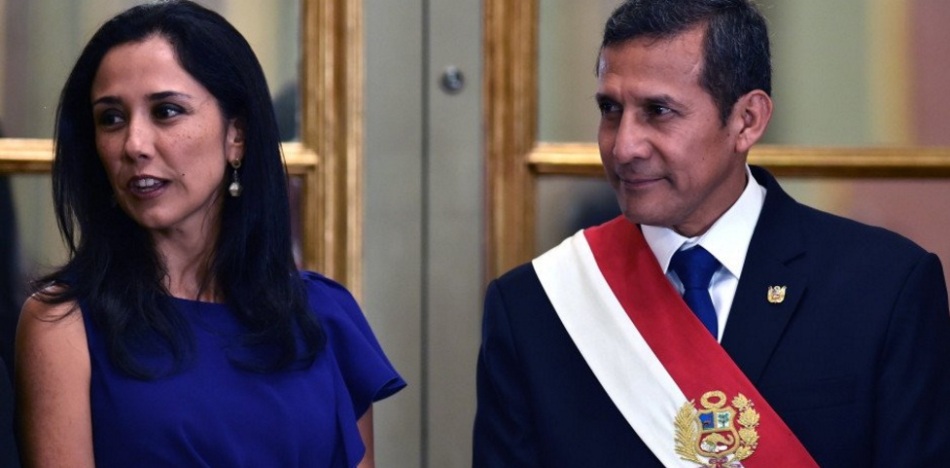 EspañolFormer President of Peru Ollanta Humala and his wife Nadine Heredia now have warrants out for their arrest following charges of money laundering and conspiracy to commit a crime, the trials for which will be held 18 months from now.
The Prosecutor's Office of Peru filed an arrest warrant against former president Ollanta Humala and his wife Nadine Heredia to prevent them from leaving the country until then. They have been charged with money laundering and illicit conspiracy to commit a crime.
Germás Juárez, in charge of money laundering cases for the country's Attorney General's Office, originally filed the case before Judge Richard Concepcion Carhuancho after officials discovered illegal campaign contributions had been made in 2006 and 2011.
The Brazilian construction company Odebrecht, which has caused bribery scandals across Latin America, allegedly gave US $3 million to Humala, and disguised them as campaign contributions. Humala and his wife have reportedly denied all allegations against them.
The judge will call a public hearing Thursday, July 13, in order to hear the request of the Public Prosecutor's Office, as well as the couple's lawyers. Because the alleged crimes took place before Humala became president, he is not protected by any form of executive privilege.
Officials are reportedly worried the former head of state may flee the country with his wife. For this reason, prosecutors are seeking the 18 months of preventive custody. Humala and his wife said they've been complying with the investigation, and think 18 months of prison time is unnecessary.
"We're complying with all of the prosecutor's orders," he said. "We've been collaborating with the investigation because we have the biggest stake in this being cleared up."
Still, preventive custody looks like a real possibility with testimony from former Odebrecht CEO Marcelo Odebrecht and statements from other informants about illegal campaign donations.
Sources: El Comercio; La República