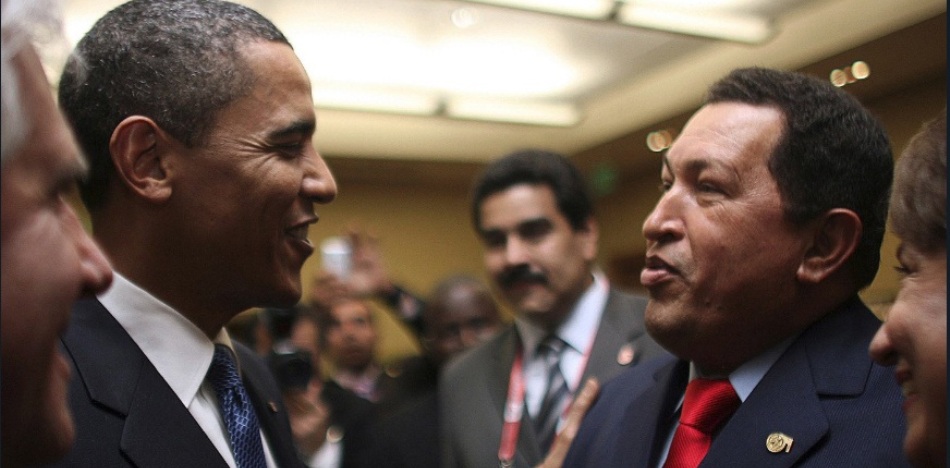 EspañolFormer President Barack Obama stopped an investigation into links between Iran, Venezuela and the terrorist organization Hezbollah, the Spanish newspaper ABC reported this Tuesday, July 11.
The Obama administration reportedly decided not to interfere with an international agreement with officials in Tehran, ordering that an investigation stop looking into what ties the Venezuelan government had with Islamic terrorism.
US expert and adviser David Asher spoke to ABC about the topic. He worked for John Allen, Obama's Special Presidential Envoy for the Global Coalition to Counter ISIS. Asher said Obama "systematically dismantled any stakeholder action that threatened to derail the political agenda of the Iran-focused administration."
According to Asher, senior security officers working with cases linked to Hezbollah, Iran and Venezuela were reassigned, and told to abandon their investigative units.
ABC reported that the abandoned investigations had to do with financial information demonstrating a connection between Venezuela and Iran. Additionally, various documents reportedly showed that the extremist group Hezbollah was laundering money obtained through drug smuggling sponsored by Venezuelan officials.
"Obama not only prioritized the agreement with Iran, but also wanted to protect his other big project: opening relations with Cuba," an anonymous source told ABC. "He was soft with (Venezuela President Nicolás) Maduro, so he would not disturb the Cubans."
The investigations reportedly began again when Donald Trump — who reversed many of Obama's policies on Cuba — took office. Since that time, the investigation has resulted in sanctions against Vice President Tareck El Aissami for working with Hezbollah in Venezuela.
Source: ABC