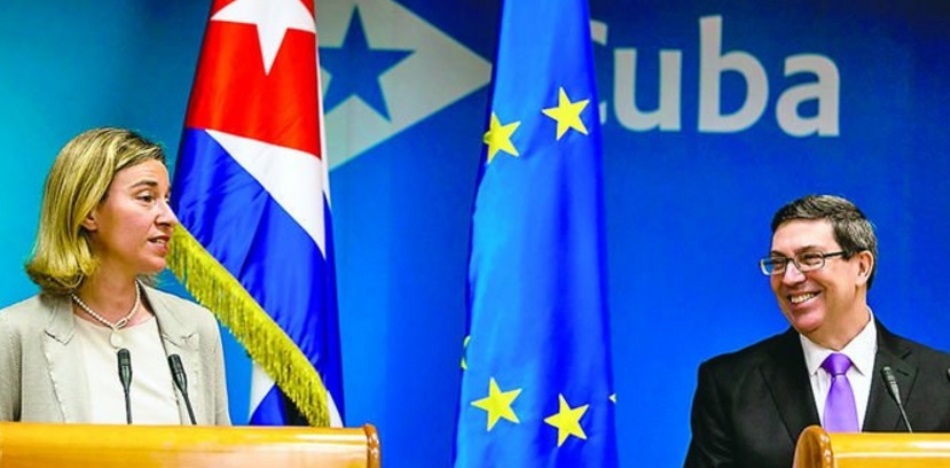 EspañolThe Cuban regime said it considers the human rights clause imposed by the European Union unnecessary.
Elio Rodriguez Perdomo, the island's representative to Europe and Canada, described the approval of the island's agreement with the EU as an overall "positive step," but recently took exception to the human rights clause included in it.
The agreement was signed in Brussels in December 2016, making Cuba the last Latin American nation to reach a bilateral agreement with the European community.
According to the official website of the Cuban Foreign Ministry, Rodríguez described the human rights clause as both "unnecessary" and as an "interference." The resolution seeks to improve the lives of Cubans by holding the island's government to higher human rights standards.
Cuba is frequently listed as one of the nations most often violating international standards for human rights. The country often appears in last place worldwide for press freedom rankings.
The clause warns that the agreement signed with Europe will be suspended in the event of a violation of its human rights provisions.
The persecution and imprisonment of anyone expressing their ideas, especially through peaceful political activity, would violate the Universal Declaration of Human Rights and thus require the release of any person imprisoned on those grounds.
According to Rodriguez, the resolution damages "the principles of respect, equality and reciprocity" included in the agreement.
The clause was also called "unacceptable" by the National Assembly of People's Power, which issued a statement Thursday, July 6 saying that the clause "misrepresents" the reality of the situation on the island.