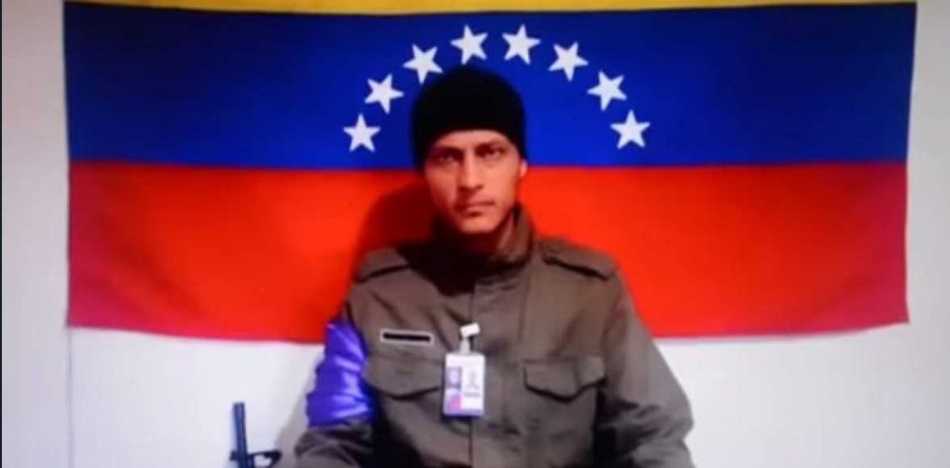 EspañolThe police officer who stole a government helicopter in Caracas late last month has reappeared in a new video calling for further action against Nicolás Maduro's dictatorship.
Óscar Pérez flew over Venezuela's capital during an attempted coup of the Chavista regime, announcing in a video that he intended to restore democracy to the country. Now, he's released another video describing the "second phase" of his plan.
"We will remain firmly on the streets with ferocity and energy," he said. "We are defending our future, rights and liberty."
After throwing several grenades at government buildings two weeks ago, Pérez completely disappeared in the helicopter, leading to speculation that the regime had staged the event. It appears, however, that Pérez was in hiding. He explained in the video that he made an "emergency" landing in the state of Vargas, along the country's central coastline. Afterward, he spent several days in hiding in El Ávila, the highest mountain in Caracas, which is also a national park.
Peréz said the second phase of his plan is imminent, and that the first phase had been a success. He managed to damage the Interior Defense Ministry and the Supreme Court building.
"There was no collateral damage," he said in the video, "which was part of the plan because we are not murderers like you Nicolás Maduro, and you, Diosdado Cabello."
Pérez was critical of those who do not believe in his fight.
"The selfish thing would be to abandon our families, our children, our parents, our social environment, and go and save ourselves in hiding," he said. "We are very sure of what we are doing … stop talking, and come out to the streets to represent Venezuela."
Pérez also said that if Maduro is able to carry out his constituent assembly to write a new constitution — likely keeping him in power — they will have all but handed over Venezuela to him.
He said the Venezuelan people must continue to march together in the streets, and to defend themselves against "armed thugs."
"The time is now, not tomorrow," he said. "The time to wake up is now, so that we can experience a new dawn."
Source: Youtube