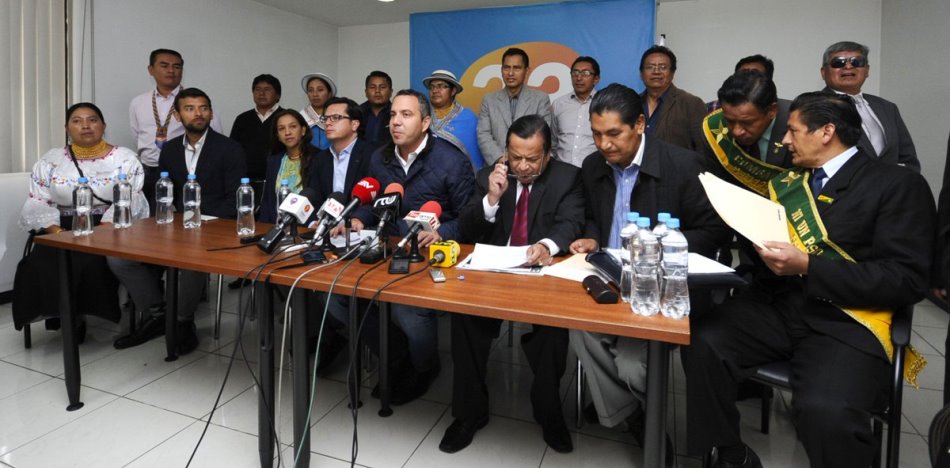 EspañolEcuador's legislative opposition block CREO-SUMA announced that it has obtained the necessary signatures to hold an impeachment trial of Vice President Jorge Glas.
The opposition has 46 signatures in support of an application for impeachment based on Glas' connection to the Odebrecht scandal.
The petition will be presented within the next few days to the President of the Assembly José Serrano, who will then bring it to the attention of the Legislative Council of Administration and then the Court Constitutional, who will issue its opinion on the case.
Congressman Roberto Gómez Alcívar said that not only does the opposition have enough signatures, but they also have evidence to back it up.
Glas is being accused of having direct involvement in the Odebrecht scandals sweeping across Latin America. The Brazilian construction company offered campaign bribes to high-standing officials in exchange for project contracts in multiple countries.
In Ecuador, the most scandalous part of the case has involved Ricardo Rivera, the uncle of Vice President Glas, who allegedly accepted several million dollars in bribes from Odebrecht for illegal  payments due to his family ties with a senior government official.
Though Glas has not been formally named a defendant in the case, citizens have already called for his exit from the Vice Presidency.
Sources: El Telégrafo; La República