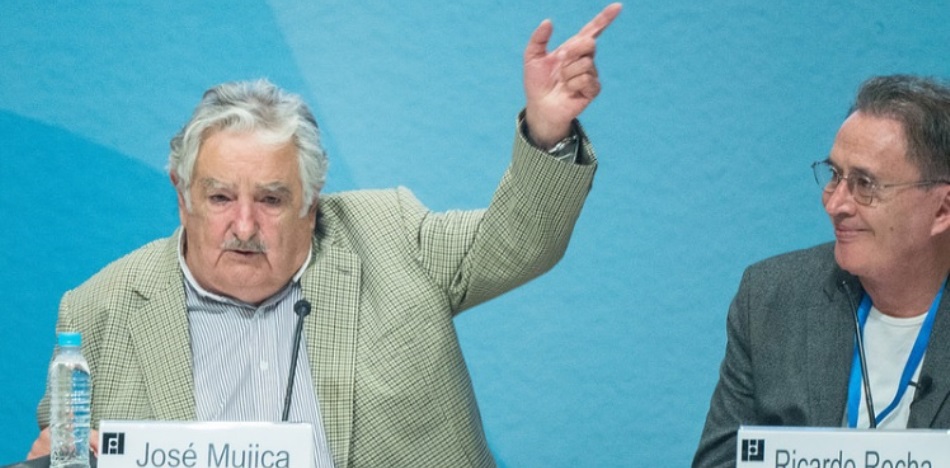 EspañolFormer Uruguayan President Jose Mujica has some interesting ideas about how to settle legal disputes — a quick-draw being one of them.
"There should be a law that would allow people to settle conflicts with a gunshot," Mujica said recently in a television interview, and lamented that there isn't a law allowing for duels in his country.
"There are things that can be fixed that way, that could not otherwise be settled," he said, citing honor as one example.
The former president said there are times when dialogue is useless. Speaking, apparently, is very easy, but he said a gun shot can settle a conflict once and for all.
He said the law should be put into practice when someone challenges your honor.
"When someone touches on your honor, and goes on and on and on, how can you fix it? That's the only way," he said. "I can't handle a sword because I'm an old man, but I could fire a couple of shots at least."
The duels law was approved in Uruguay in 1920 and abolished in 1992 during Luis Alberto Lacalle's administration.
There were famous duels in the country, such as the one held by former President Jose Batlle with the politician and journalist Washington Beltran in the same year that the practice was legalized. On that occasion, it was Beltran who lost and died. Who knows how Mujica would fare.
Sources: El País; El Observador