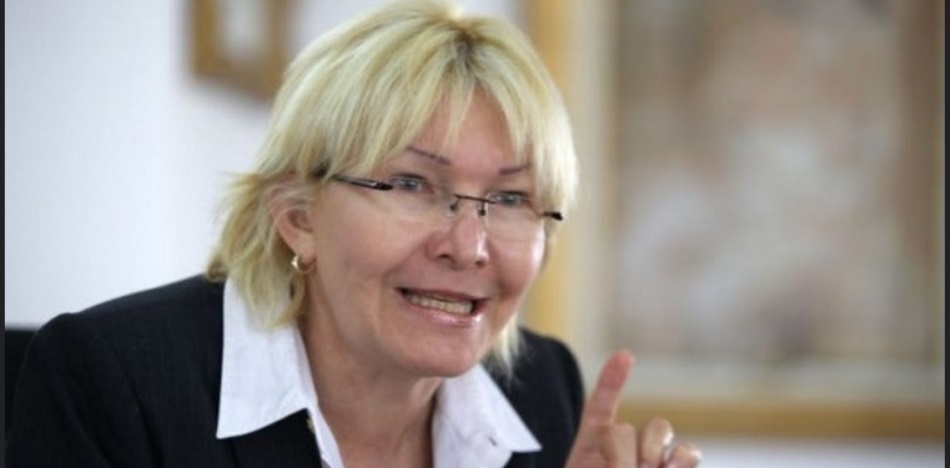 Español Supporters of Venezuela President Nicolás Maduro's dictatorship have called for the creation of a medical board to psychologically examine the conduct of Attorney General Luisa Ortega Díaz, who recently came out against the president's near-constant violation of the country's constitution.
Representatives of the United Socialist Party of Venezuela — the country's ruling party — went to the Supreme Court on June 13 to request that expert psychiatrists and psychologists examine Ortega and ultimately dismiss her.
"It's evident that this lady is not in her right mind. It's clear that the woman is not normal," Congressman Pedro Carreño said. "I think she is trying to cover up serious crimes in the country."
According to Carreño, she has lost "moral authority" and become a right-wing spokesperson "in the service of terrorism."
Díaz has been distancing herself from the regime, having publicly denounced Maduro's "rupture of the constitutional thread."
Since then, Díaz said she and her family have fallen victim to threats. In a radio interview, she blamed Maduro's adminsitration for any "damage" that her family has and could experience.
"I want to hold the authorities of the state of Venezuela responsible, especially the Executive, for what may happen to my family," she said.
"This is an issue that they have to solve with me, not with my family," she added.
In the last two months, the Attorney General has opposed the constitutional process promoted by Maduro and also given warning about the rupture of constitutional order following the Supreme Court's takeover of of the National Assembly.
Source: El Nuevo Herald