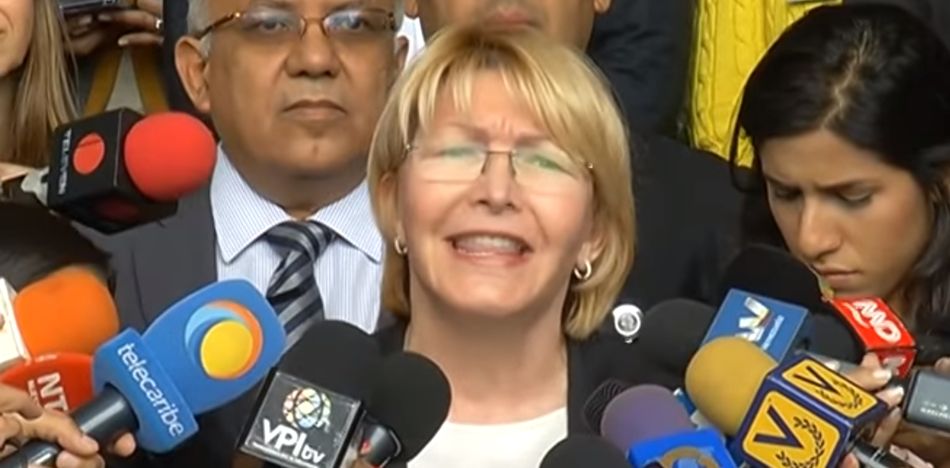 EspañolVenezuelan Attorney General Luisa Ortega Díaz has taken action against the President Nicolás Maduro's dictatorship by demanding the Supreme Court of Justice annul all proceedings related to the National Constituent Assembly.
In a press conference, Ortega said the National Electoral Council "violated the right to vote."
"The presidential decree did not comply with regulations," she said. "The elections were unconstitutional."
Ortega presented a document before the Electoral Chamber of the Supreme Court requesting the cancellation of the Constituent Assembly announced by Maduro.
"I request that the National Electoral Council (CNE) declare all its decisions null — the electoral basis, the nominations and the Constituents' administrative documents," she said.
She said the Constituent Assembly has moved forward illegally and irregularly, violating the current constitution and fundamental human rights.
She called on Venezuelans who oppose the Constituent Assembly to come to the Supreme Court "as interested third parties."
"I ask all the country's citizens to reject the Constituent Assembly and come to the Supreme Court of Justice, in all their legitimate right."
"Two months ago they said that I had legitimacy but now I don't have it anymore; that is legal uncertainty," she said.
https://twitter.com/MPvenezolano/status/872881849768579073
Tweet: LIVE Attorney General Ortega Diaz's statement from the TSJ via Periscope.
Source: El Nacional