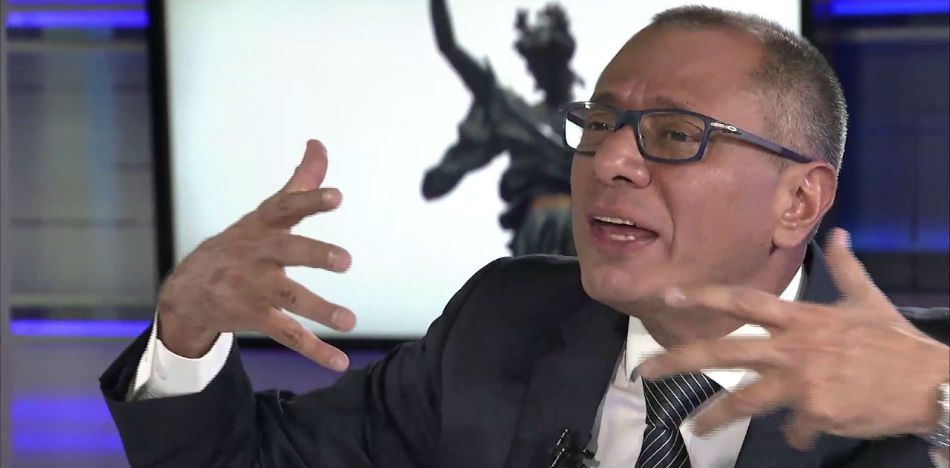 Ecuadorian legislators will summon Vice President Jorge Glas to testify regarding his alleged connection with the Brazilian construction company Odebrecht, in conjunction with his uncle, who is under investigation by the Public Prosecutor.
Ten opposition legislators from the Citizen Participation Committee of the National Assembly have asked to question Glas, after the ruling Alianza Pais party refused to have the vice president appear in a plenary session.
The president of the commission, Hector Yépez said:
"We have extended the invitation in order to be able to inform the country about his participation in the Odebrecht case, and why there have been multi-million dollar scandals during his administration of strategic sectors, as vice president as well as when he was the minister in charge of those contracts."
In the next few days, Yepez will announce the date and release the questionnaire that he will send to Glas.
The invitation to testify is based on section 9 of Article 120 of the Ecuadorian Constitution, regarding the functions of the Assembly to "request the information they deem necessary about public servants."
According to local media, the current Ecuadorian vice president had a direct relationship with several of the Odebrecht detainees, the most notorious being Mr. Ricardo Rivera, Vice-President Glas's uncle, who allegedly received several millions of dollars for illegal Odebrecht payments due to his family ties with a senior government official."
Although the Ecuadorian vice president has not been formally named as a defendant in the corruption case of the Brazilian construction company, Glas has faced increased scrutiny in the wake of the investigations.
Geovanny Atarihuana, a leader of the Popular Unity party (Unidad Popular), has already submitted a letter to the Public Prosecutor's Office requesting that former President Rafael Correa and Vice-President George Glas be investigated in the Odebrecht prosecution.
The document also calls for precautionary measures, such as a ban on leaving the country or selling property.
Source: El Universo