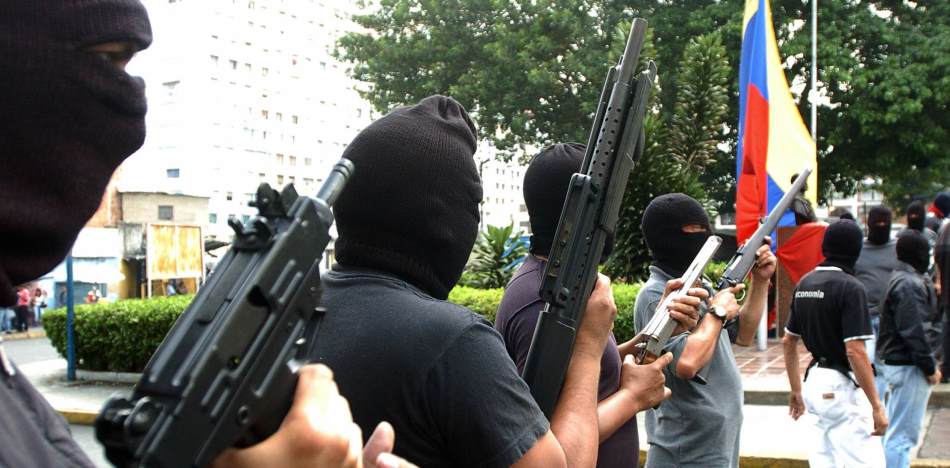 EspañolVenezuela's Opposition Leader Henrique Capriles Radonski spoke out this week against President Nicolas Maduro's alleged purchase of "antipersonnel mines" that would increase repression of protests.
Capriles said Maduro is implementing a plan called the "Book Operation" with the country's military, which would approve a purchase of the equipment and in turn allow for an increase in repression of anti-dictatorship protests.
ATENCIÓN: Explique al país ud @vladimirpadrino y la cúpula sobre la "OPERACIÓN LIBRO" de compra de MINAS ANTIPERSONA! Arma inhumana!

— Henrique Capriles R. (@hcapriles) May 17, 2017
Capriles said the Bolivarian National Guard will supply armed groups with both vests and weapons starting this Wednesday, May 17 in order to "to contain demonstrations."
He called it "Phase Two of the Zamora Plan," which will be implemented in each state across the country.
According to Capriles, "Phase Three" of the plan can be described as a "civil war."
Following these statements, Defense Minister Vladimir Padrino Lopez announced the second phase of the Zamora Plan and the transfer of more than 2,000 military and 600 special-operation troops to the state of Tachira.
Last Monday, April 18, President Maduro started the first (or "green") phase of Plan Zamora "to defeat the coup."
At that time, Maduro claimed there was aggression against his office led by the United States' Department of State, which was also linked to opposition leaders — mainly National Assembly President Julio Borges.
Armed civilians
On April 17, Maduro announced that he wanted to defend Chavez's legacy and the revolution by delivering weapons to more than one million civilians that are part of the Venezuela militia.
The country's militia is composed of Venezuelan civilians created by Hugo Chávez in 2007, and which are supposed to serve as a complement to the Bolivarian National Armed Force.
That is not the first time that Maduro has said he would be arming Venezuelan civilians without military experience to fulfill his goal of defending Chavez's legacy.
On January 17, the president said he was preparing a "secret weapon of war" in Venezuela.
Sources: NTN 24