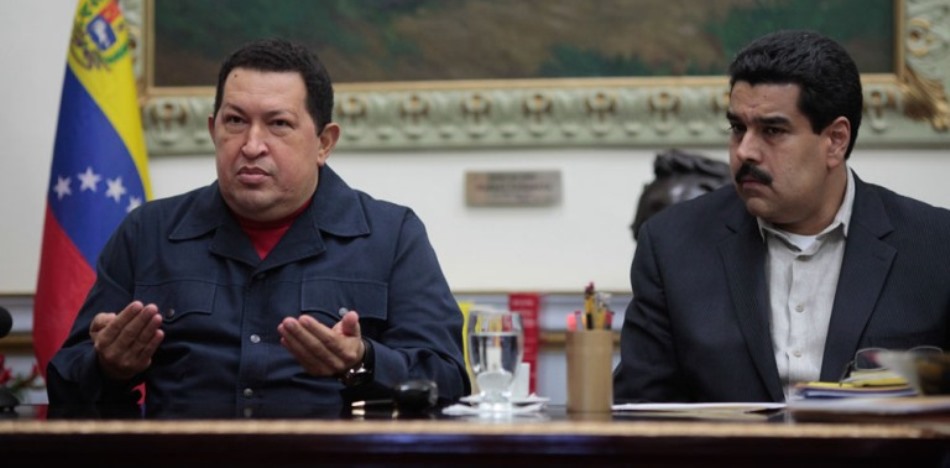 Former Venezuelan President Hugo Chavez allegedly knew that Nicolas Maduro would be his successor since 2011, after discovering how serious his cancer condition was.
According to Monica Moura, a publicist detained in Brazil due to her links to the Lava Jato case, Chavez already knew that Maduro would be his successor, nevertheless launched a presidential campaign in 2012.
Moura said that Chavez was concerned about not having government official Diosdado Cabello's support because his relationship with Maduro was "unstable and ambiguous."
Moura's remarks are revealing because Chavez launched himself as a presidential candidate in 2012, even though he knew he had a serious health condition and would need a successor.
"The situation in Venezuela was already quite chaotic [in 2011] very politically confused, everyone placed their bets on the fact that Hugo Chavez was not going to get re-elected, as this was Chavez's third [presidential] election."
The Brazilian publicist provided more information about Maduro and how he became Chavez's choice:
"Maduro has an atypical background for a world leader, he was bus and Metro driver, in this profession he became an important union leader, hence his political career began. His star began to shine stronger when he earned Chavez's trust and became part of his inner circle, in which he maintained a tight bond with former president Elias Jaua, former minister Jesse Chacon and current mayor of Caracas Jorge Rodríguez."
In her statement, the publicist also admitted receiving USD $11 million in cash from Maduro's own office at the "Yellow House" Casa Amarilla (Ministry of Foreign Affairs), when it was still called the Venezuelan Foreign Ministry.
She also confessed that other payments from Chavez's government for the presidential campaign were paid by Odebrecht to accounts hidden in Switzerland on behalf of a Panama-registered offshore company by the name of Shellbill.
On May 12, it became public that the current president of Venezuela received money directly from Odebrecht to pay Hugo Chavez's image advisors in the 2012 presidential campaign.
Monica Moura, is a witness protected by Brazilian justice and wife of the publicist Joao Santana, who worked for the former Venezuelan president.
Source: Diario Las Américas