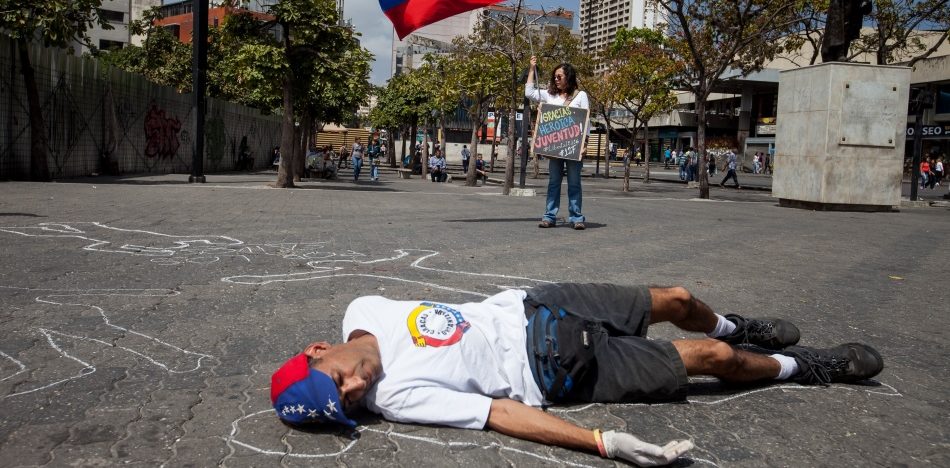 Violence and repression in Venezuela claimed the lives of three other Venezuelans in the wake of massive opposition demonstrations.
"Just died"said Chavista Jorge Rodriguez, reporting on the death of a young man who was shot in Mérida state, in the west of the country. This was the third victim of the day.
Likewise, Jesus Sulbarán, 42, and Renzo Rodríguez Roda, 54, were killed in the states of Merida and Barinas after great confusion and a wave of disturbances. Chavistas and opponents blame each other for the deaths.
According to the preliminary investigations of the Office of the Prosecutor:
"Sulbarán was in the vicinity of the Campo Elías viaduct on Avenida 16 de Mérida, when he was shot in the neck allegedly from nearby residences. In addition, six other people were injured … For his part, Rodríguez Roda received a gunshot wound to the chest when he was in the vicinity of the municipality of Bolivar de Barinas. Also, another person was injured. "
On the other hand, there are at least four seriously injured who are still fighting for their lives.
On Monday, the "Big National Plant" was held, which developed peacefully until violent groups and police forces tried to suppress the demonstration in different states of the country.
The fatal victims have reached 24 since the civil protests began against the regime of Nicolás Maduro in early April.
Venezuela came to a standstill yesterday as protesters blocked major highways, where they played card games, soccer, or took in street theater. The once wealthy nation has degenerated into instability, poverty, and violence, with many unable to find enough food to eat.
Government opponents are calling upon the Maduro regime to schedule regional elections, release political prisoners, and allow the return of Miranda governor Henrique Capriles Radonski to political life. His 15 year political ban was another major catalyst for this month's demonstrations, which have virtually paralyzed large portions of the country.
Sources: La Patilla, El Estimulo