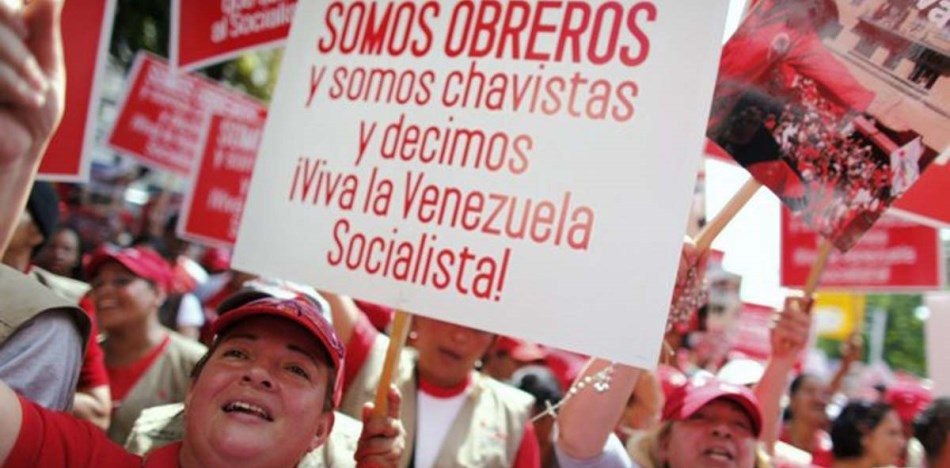 EspañolState employees are feeling pressure from the Venezuelan militia to attend marches in favor of President Nicolás Maduro's administration Wednesday, April 19.
Local media reported that militia members who are employed in public offices such as ministries and city halls are all but forcing employees to attend mobilizations around the country's ruling party.
Froilan Barrios, Coordinator of the Autonomous Front for the Defense of Employment, Salary and Labor Unions, said employees of the state-owned PDVSA as well as companies that provided basic services have spoken out against harrasment they are experiencing from militia members.
He said the government is trying to ensure that the turn out of civil servants and workers is as big as it can possibly be, and is therefore reinforcing workplace pressure in the public sector, which employs around three million people.
Employees have been reportedly threatened with termination, as well as treason.
"Antagonism im the workplace goes so far as to threaten the employee who is found assisting the opposition march with accusations of treason, in addition to taking away their job."
An employee from an another institution said:
"A traffic accident left me disabled and at work I was exempt from participating in the government's actions. Now my boss demands that I be absent on Wednesday. The fact I am in a wheelchair did not touch him at all."
The UN rejects an armed militia
The Office of the United Nations High Commissioner for Human Rights condemned President Maduro's decision to provide weapons to civilians.
Spokesman Rupert Colville said such action would only exacerbate tension and conflict in Venezuela.
"The more guns on the street, the more likely they can be used," Colville said. "Giving guns to civilians is a high risk."
The UN representative reminded the Venezuelan government of the importance of respecting the universal human right to protest peacefully.
"We reiterate to the government that there should not be massive or indiscriminate arrests and that the executive must do everything it can to appease tension."
"The situation is very volatile and any violent death must be investigated in a thorough and impartial manner," he reiterated, referring to the six violent deaths that occurred recently.
The statements made by the UN spokesman come in response to Maduro's announcement that a plan has been approved to expand the Bolivarian Militia to 500,000 members, armed with guns and deployed in all areas for the defense of the country.
This is not the first time that Maduro has discussed giving Venezuelan civilians without military experience access to firearms to defend Chavez's legacy.
On January 17, the president said he was preparing a "secret war armament" for certain Venezuelan neighborhoods.
Sources: La Patilla; El Nacional