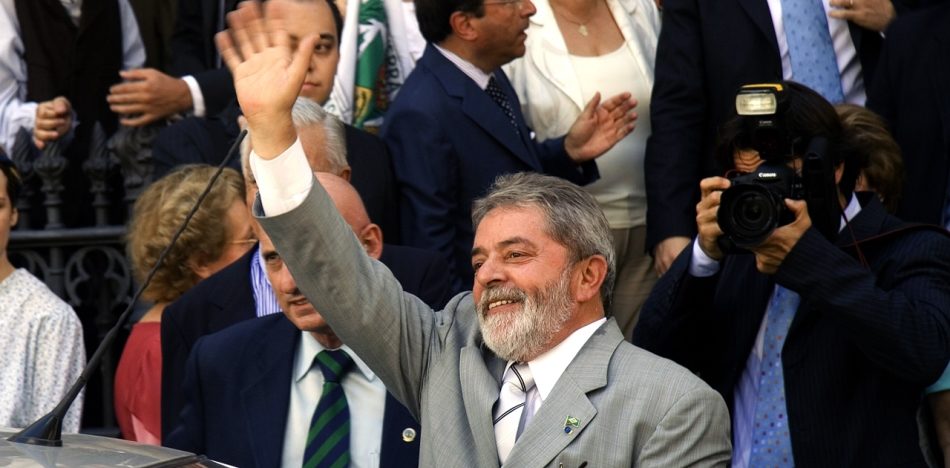 Former Brazilian President Luiz Inacio Lula da Silva says he is prepared to be a presidential candidate in 2018, despite being under investigation for the Lava Jato corruption scandal.
Lula said he is "willing" to run for the Brazilian presidency in the upcoming elections and assured that "his adversaries are very nervous."
Lula believes that Brazilians "are nostalgic" for the time in which he was president (2003-2010) and assured that he currently leads the polls.
"What I mean is that if it is necessary, if the PT [Workers' Party] needs it, I am willing to be a presidential candidate again," he added.
His statements were in response to new corruption allegations against him.
On Monday, it was announced that Marcelo Odebrecht, the construction company involved in the corruption scandal's lead executive, told the court that he paid Lula 13 million reais (about US $4.15 million).
Lula defended himself and criticized the leak of "untrue" statements to the press.
Investigations in Brazil have shown that the largest corruption scheme took place under Lula's government, where a group of companies benefited from bidding at Petrobras, and those companies paid bribes that went to officials and politicians, reaching up to the highest levels of government.
Lula is under investigation in connection with the Lava Jato operation. One investigation is allegedly claims that payments were made for a former Petrobras director's silence; another is for Operation Zelotes, a framework that favored companies that did not pay taxes, as well as an investigation into influence peddling, and finally for money laundering which allegedly included an apartment on the coast Of Sao Paulo as one of the inducements.
Likewise, Lula is accused of participating in the project of rerouting between 2% and 3% of the value of the contracts signed between state-owned Petrobras and the construction company Odebrecht.
Source: El Nuevo Herald